- Advertisement -
Harry Maguire needs to play with more assurance when the season resumes after the World Cup, according to United manager Erik ten Hag.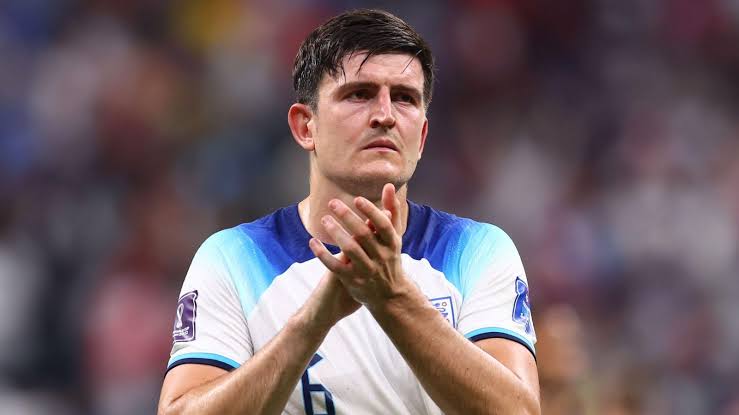 The center-back had been United's go-to starter for the previous three years, but under Ten Hag, he has lost that position this year. He frequently loses out to Raphael Varane and Lisandro Martinez, and while the former is injured, Victor Lindelof also receives the nod.
Despite this, Ten Hag has frequently praised the club captain and wants the 29-year-old to play with the same assurance as he does for England.
The Dutchman stated that if he can repeat his performances for the Three Lions from their World Cup campaign, he will be a terrific player for the club. In response to a question on Maguire's future, Ten Hag stated that he is content with the center-back at the present and that Maguire would be the one to decide whether or not to leave as he won't guarantee regular playing time.
As stated by The Athletic, the gaffer said:
"He has, for England, good games almost all the time,. He had a period in Manchester where he performed badly and then of course there are difficulties — but when he is confident in himself, he will put that on the pitch."

"When he is working hard, you will get that confidence and you are seeing that with the way he is playing for England. We want him to bring that back to Manchester United. I expect from him, the team knows what they expect from him. If he does that, he will be a great player for us."
Varane and Martinez might not be available for a few games against Burnley and Nottingham Forest because they are now competing in the World Cup with France and Argentina, respectively.
The United players have decided to take a week off, therefore it is doubtful that the aforementioned pair would be named into the starting lineup without first participating in team training. Therefore, Maguire has a great opportunity to establish himself in the starting XI. Alongside Lindelof, he will start the Carabao Cup match against Burnley on December 21.
The star, valued at €30 million, would want to preserve his spot for the league matchup against Forest on December 27. Ten Hag might be persuaded to stick with him if he can make an impression.
We already know that the manager enjoys rewarding players for good work.

- Advertisement -