- Advertisement -
Erik ten Hag rebuked Rio Ferdinand's question on TNT Sport after Manchester United's 1-0 victory over Fulham which keeps them in touch with the Champions League places.
A brilliant Bruno Fernandes goal was the difference for the Red Devils as they managed to survive the onslaught from the London side and stole the three points on a tough day.
Manchester United looked far from their best, which has been one criticism levelled at Erik ten Hag';'s side throughout the start of the season, which has been hard to disagree with, even the Dutchman may well concede that.
However, a certain line of questioning by Rio Ferdinand seemed to frustrate Ten Hag following the game.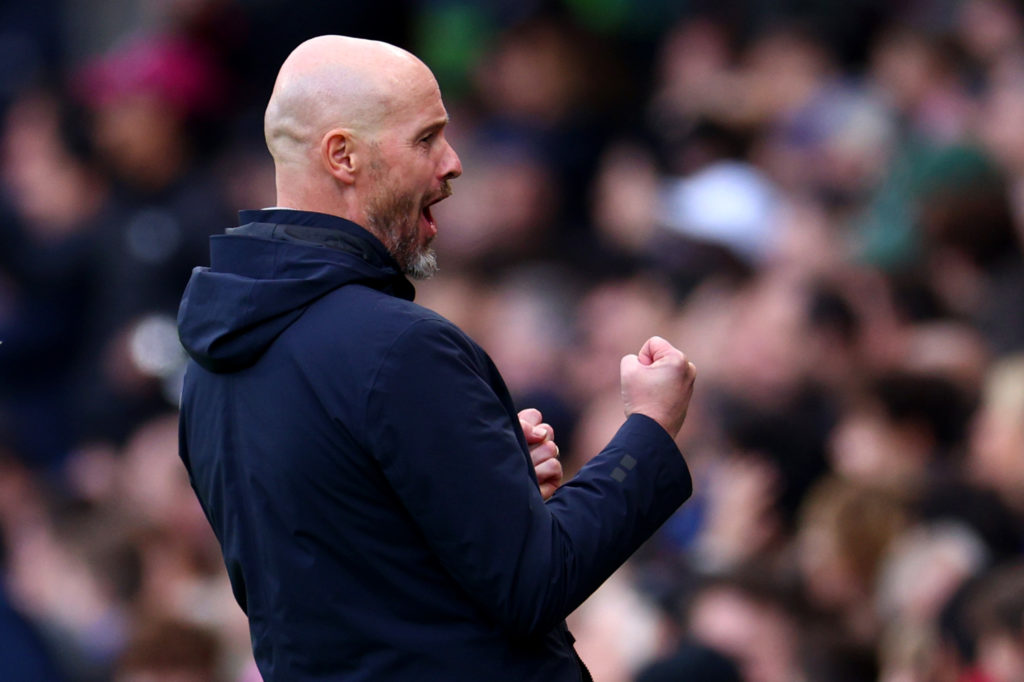 Ten Hag on Ferdinand criticism
Speaking on TNT Sports after the game at Craven Cottage, the former United defender seemed to be frustrated with the team's lack of identity.
"How long before we can see a team that you say 'This is the way I want to play'?" Ferdinand asked. "Because at the moment, consistently, we're not seeing that yet, and I think you would probably agree with that.
"When will we see a team where you go 'This is the exact style of an Erik ten Hag team," Ferdinand wondered.
MORE UNITED STORIES
However, in typical Ten Hag fashion, the 53-year-old delivered a rather blunt response to that question and seemed to fire back at his critics.
"I think, with all the respect, didn't we see it (style of play) last season?" Ten Hag said. "Because we have so many injuries. Every time you have to make changes, the routines are not there."
Ten Hag's misfortune
As the former Ajax boss delivered a staunch reply to his critics, the injury news keeps on coming with Marcus Rashford and Casemiro out, just adds to their extraordinary injury list.
The sheer raft of injuries is almost unprecedented. Luke Shaw and Lisandro Martinez being out means that half of the first choice back four are out, and it has been worse at times. There are questions over Raphael Varane's health too.
Casemiro is now also out with Rashford, although the Englishman's injury doesn't seem as serious, it is unfortunate.
Whether this is purely coincidental or not, or whether it's a result of overworking in training remains to be seen, but nevertheless, the Dutchman has had to navigate some choppy waters this season.
Related Topics
- Advertisement -