- Advertisement -
Manchester United manager Erik ten Hag has revealed that Casemiro and Lisandro Martinez will not be able to play until at least the Christmas period.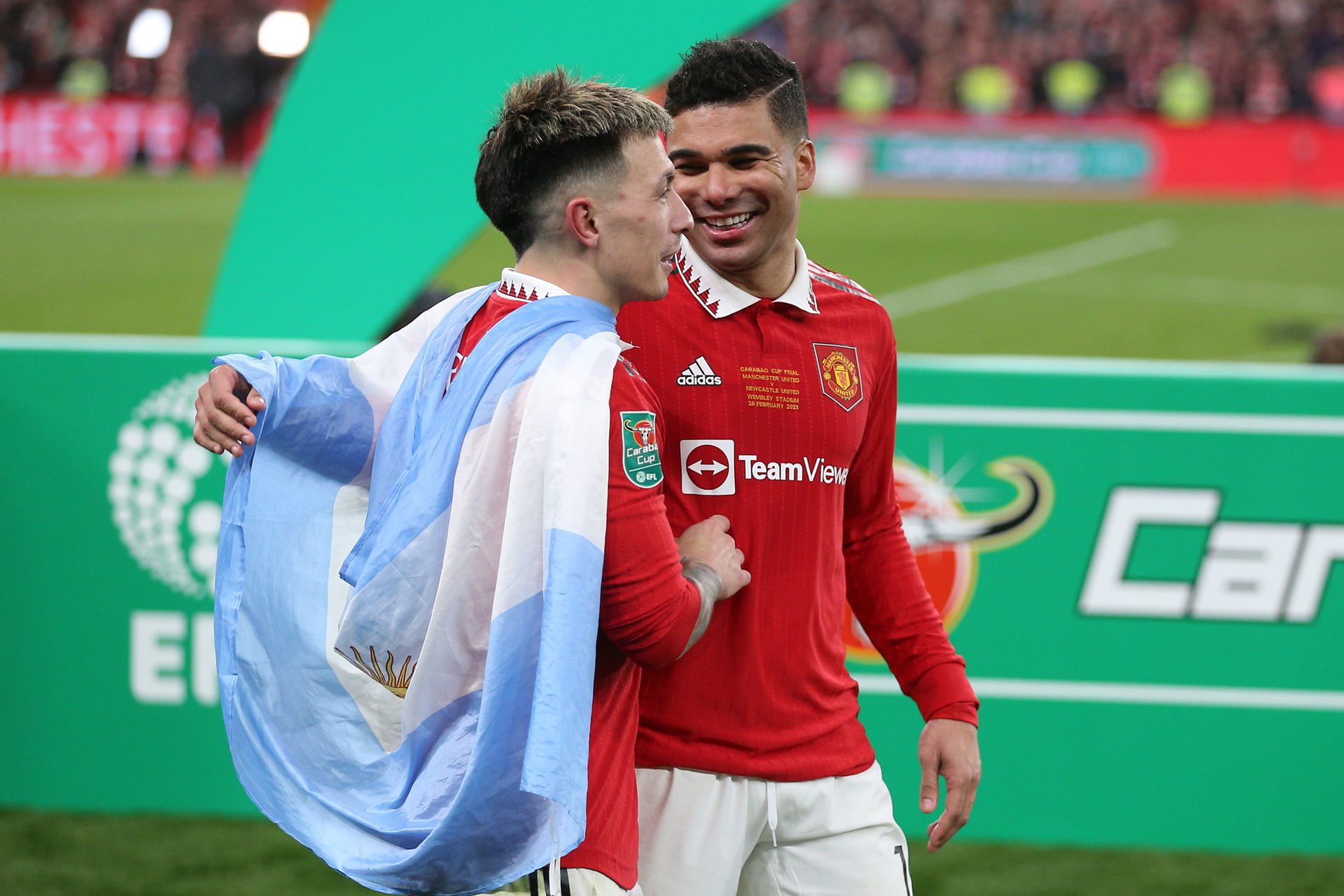 Martinez sustained a fifth metatarsal fracture in April, causing him to be sidelined for the remainder of the season. Unfortunately, he experienced a similar injury recently during a Premier League match against Arsenal.
On the other hand, Casemiro also joined the injury list after suffering a hamstring injury during a game against Newcastle United last week.
Speaking ahead of his club's match against the Danish side, the gaffer said (via the MUTV):
"Casemiro and Martinez are really strong injuries, I don't expect them back before Christmas."
The Red Devils have faced numerous injuries to over 15 first-team players this season, leading to frequent lineup adjustments and resulting in inconsistent performances under Ten Hag's management.
Both Martinez and Casemiro played pivotal roles in the team's success the previous season. The former's aggressive style and ability to build from the back were crucial to the team's dynamics.
Must Read: Erik ten Hag backs Marcus Rashford to get back on track for Manchester United
However, his absence has left a void in proactive defending and precise distribution. On the other hand, Casemiro's availability has been marred by a dip in form, leading to a lack of midfield control compared to the previous season.
The situation might also be influenced by Mason Mount's preference for a more advanced position rather than staying in his usual number eight role.
Casemiro has faced challenges in containing opposition players, leading to concerns that the former Real Madrid player may be past his prime.
Also Read: Erik ten Hag to hold a meeting with each United player after dressing room unrest
Nevertheless, we believe that the Brazilian remains a vital player for Man United, and if he can rediscover his form, it will greatly benefit the team. Unfortunately, we won't see his return until Christmas.

- Advertisement -