- Advertisement -
Manchester United manager Erik ten Hag has expressed his support for Marcus Rashford despite a challenging beginning to the season and his involvement in the partying incident after the club's 0-3 loss against Manchester City.

The English ace has managed to score just one goal in 14 appearances in various competitions so far this season.
Rashford's recent displays on the field have left much to be desired, and some United fans have even shown their dissatisfaction by applauding when Ten Hag substituted him in recent matches.
Despite the underwhelming start to the season, the manager remains optimistic that the Academy graduate will regain his scoring form in due course.
While talking to the club's official website, the gaffer said:
"I am sure that he will be back on track. I see him in training performing so well so I think that before long, he will be back on track."
"He will make a lot of goals for us and he will be so very important for us. Once we find our rhythm, once the team finds its rhythm, it is also easier for him."
While replying to the partying incident, the Dutch boss said:
"I am aware of it, also spoke with him about it. Unacceptable. Marcus apologised, that's it. It's an internal matter."
🚨 Ten Hag on Rashford partying after 0-3 derby defeat: "I am aware of it, also spoke with him about it. Unacceptable".

"Marcus apologised, that's it. It's an internal matter".

"He is very motivated to put things right. He makes a mistake but he's totally with us, all good". pic.twitter.com/FQRkt59qBn

— Fabrizio Romano (@FabrizioRomano) November 3, 2023
At 26 years old, Rashford can no longer be considered a young player with significant potential. Despite this, he was Man United's most effective attacking player in the previous season, achieving an impressive total of 30 goals and 11 assists in 56 appearances across various competitions.
The stark contrast in his performance this season is a major factor behind the club's struggles in the attacking department.
Must Read: Man United name three new contenders for October Player of the Month Award
The Red Devils have only managed to score 11 goals in 10 Premier League matches, making them the lowest-scoring team among the top 12 in the league.  Despite this, Ten Hag continues to support the star player and expects him to regain his form.
It appears that Rashford may be rushing his execution on the field, attempting shots from too far out and making poor decisions in crucial moments.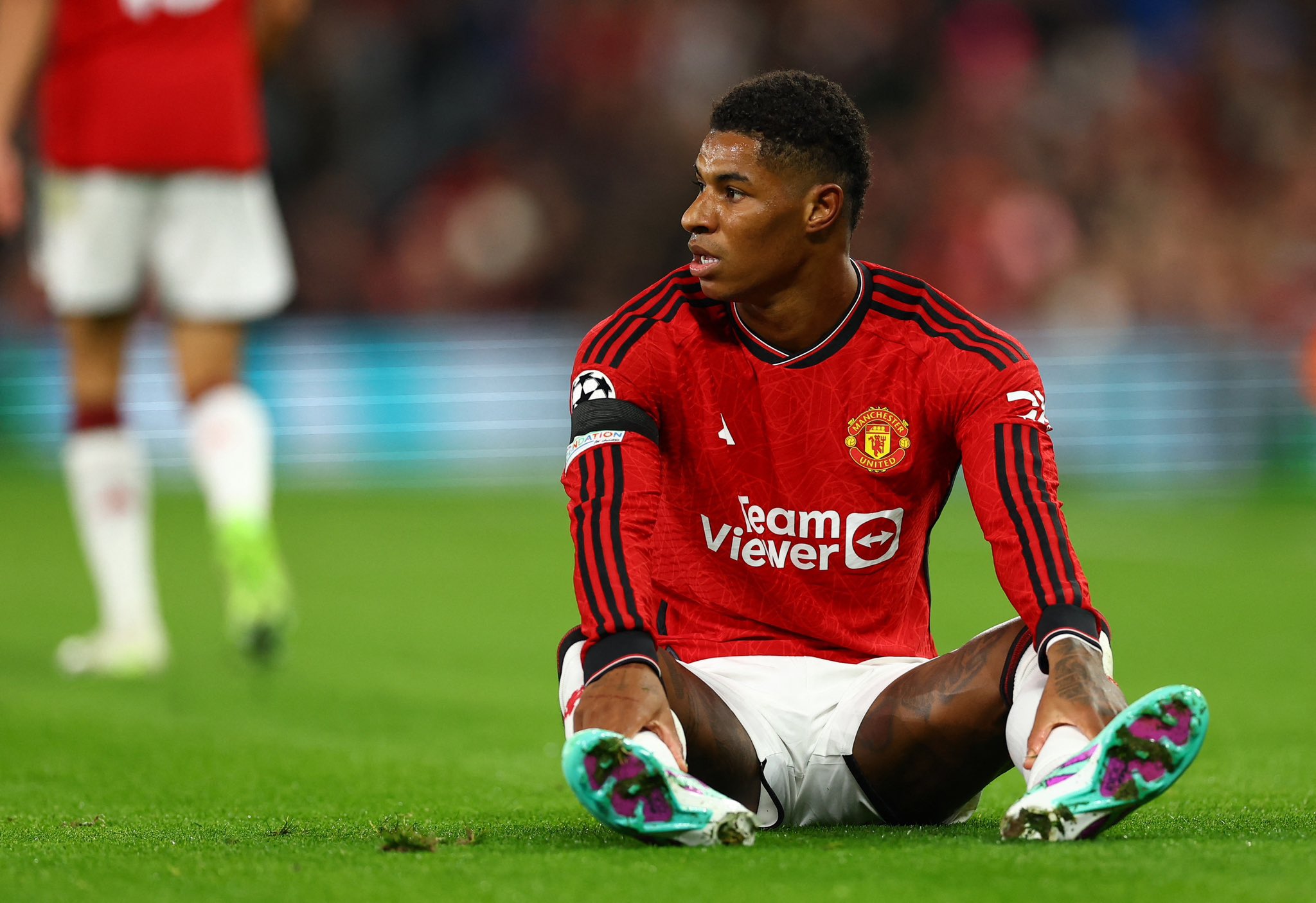 Fans want Alejandro Garnacho to be given a starting role ahead of the English international, which is a reasonable reaction given the Argentine's impressive performances as a substitute in the previous season.
However, it's worth noting that Garnacho's recent form has also declined in the last few games.
Also Read: Manchester United expected to solve their kit issues by the end of the year
Man United are set to face Fulham at Craven Cottage, and it is expected that Rashford will be in the starting lineup on the left wing. The manager is relying on the struggling attacker to rediscover his form.
The winger is currently in his ninth year of senior football at Old Trafford and is under pressure to step up and help stabilize United's performance, which has been less than ideal.

- Advertisement -