- Advertisement -
David de Gea has congratulated Bruno Fernandes after he and his Portuguese teammates secured Euros qualification for 2024.
Bruno Fernandes was on fire last night for Portugal as he grabbed two assists in Portugal's 3-2 victory over Slovakia.
Described by Portuguese media as the 'best on the field', Fernandes has been pivotal throughout qualification for Portugal.
After the game, Bruno took to Instagram with a message for his fans to celebrate the 100% qualifying record.
Under this, some of his peers have responded with messages of their own.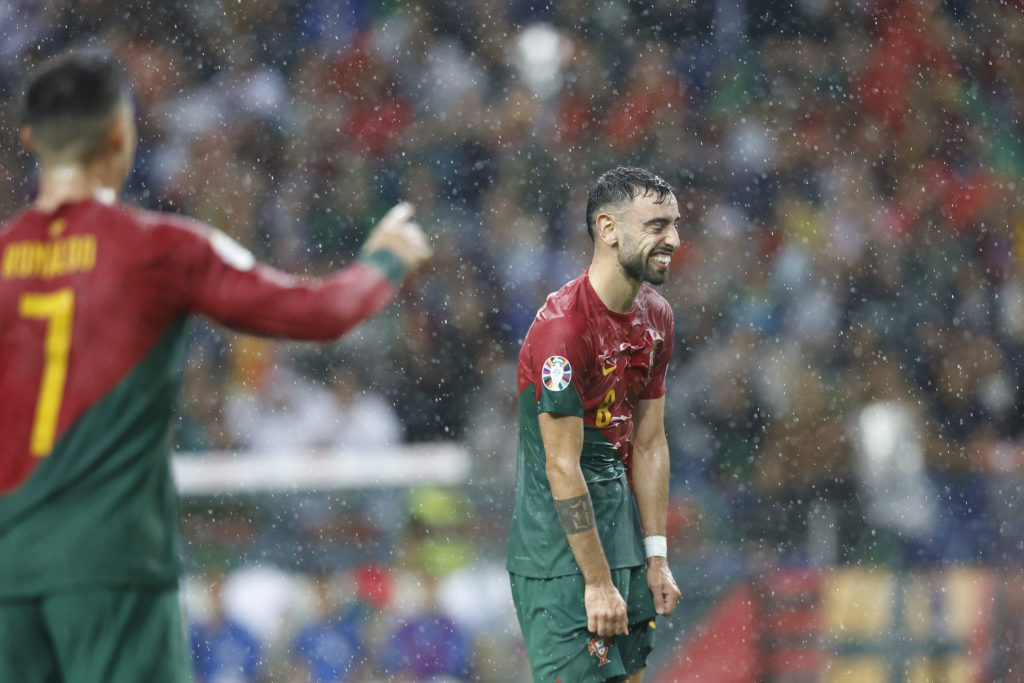 David de Gea sends a response to Bruno Fernandes
Bruno posted on his Instagram to celebrate the win. He wrote: "7 wins in 7 games and the first goal achieved."
This was followed by a heart emoji which clearly reflects his feelings toward representing his country.
MORE UNITED STORIES
Underneath Fernandes' post, his former Manchester United teammate David de Gea replied.
"Way to play!!!" The Spaniard wrote which we can only assume is a message of congratulations given the circumstances.
Fernandes makes history for Portugal
Fernandes' contributions for Portugal ensured that his nation had their best ever qualifying campaign, one which he has played a massive part in.
Four goals and seven assists in just seven games in qualifying show just how vital he has been to Roberto Martinez.
The history breaking midfielder likely now has his attention turned slightly back onto Manchester United with a pivotal game against Sheffield United coming up next weekend.
The game gives United an opportunity to take a strong step forwards in turning this season around and could even move them within touching distance of the top four.
Related Topics
- Advertisement -