- Advertisement -
Manchester United goalkeeper David de Gea has urged former teammate Ander Herrera not to give up amid his battle with injury.
Herrera re-signed for former club Athletic Bilbao on a loan deal back in the summer, before the move was made permanent in January.
However, he has not had the smooth homecoming he wanted, with only four La Liga starts all season long.
Herrera is currently out with a hamstring injury and has not played at all since January.
READ: Confirmed Manchester United transfers in, out, loan deals for January 2023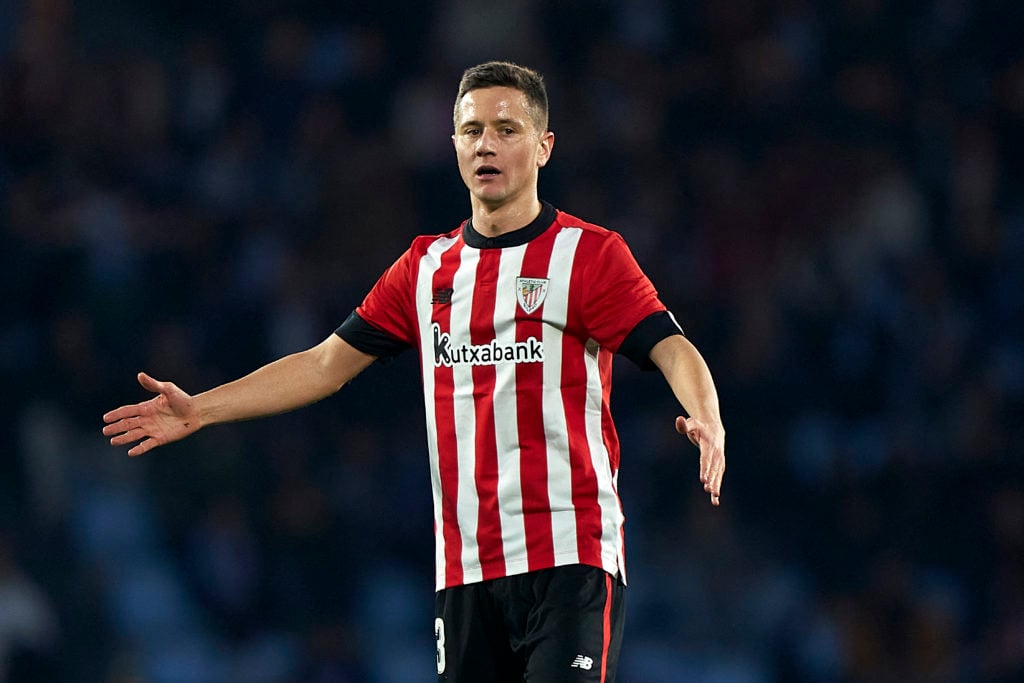 Ander Herrera's 'most difficult time'
Ander Herrera last night posted an emotional message on Instagram describing this as the 'most difficult time' in his career.
He says recurring injuries are preventing him from enjoying the game he loves, and it is even more frustrating that his fitness issues are stopping him playing for Athletic Bilbao.
The most striking line in his message is where he admits he has considered quitting altogether, writing: "At times it crossed my mind to throw in the towel."
Still only 33, Herrera says he thought better of it and has no intention to give up, and will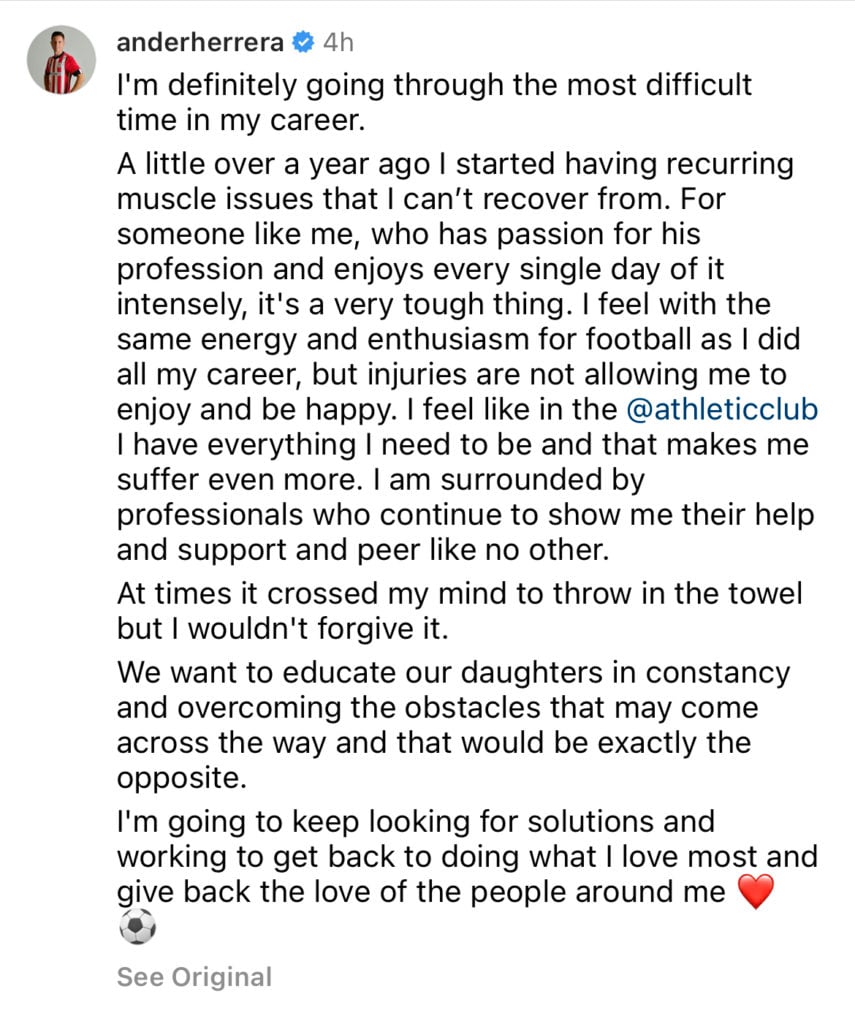 Herrera gets backing from De Gea and Mata
Ander Herrera formed part of Manchester United's three amigos at Old Trafford along with David de Gea and Juan Mata.
De Gea is the only one remaining at the club, with Mata now at Galatasaray, but the trio remain close.
Both players responded to Herrera's message. De Gea urged him to fight through injury, stating, 'You still have a lot to enjoy'.
Mata messaged, 'Patience and encouragement, you'll come back as you always do."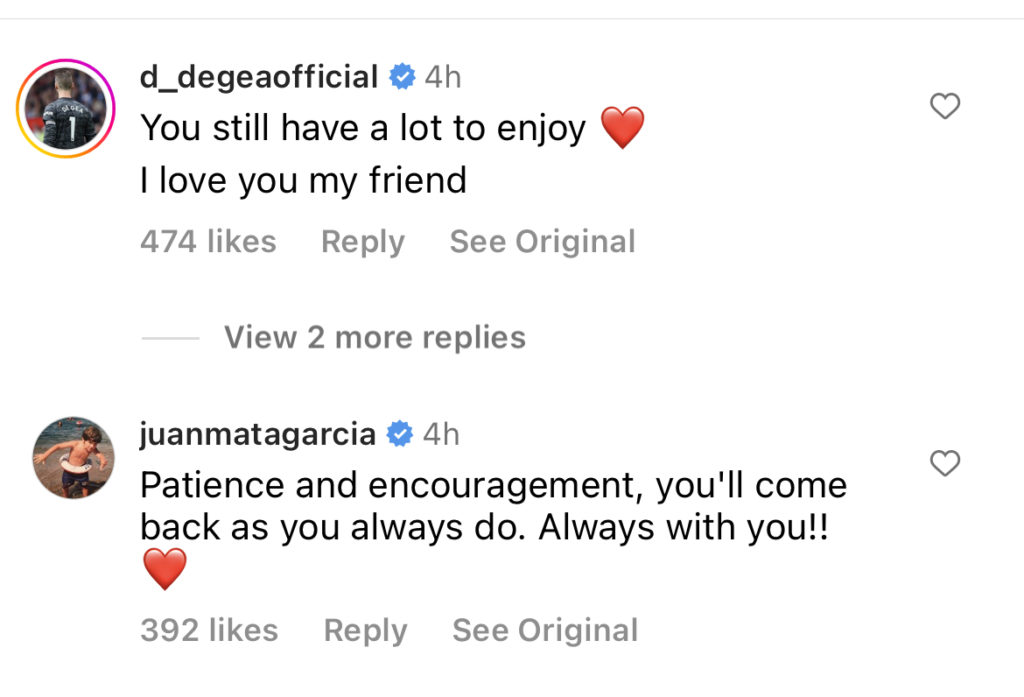 Have something to tell us about this article?
Let us know
- Advertisement -