- Advertisement -
There is a possibility that David Beckham could make a comeback to Old Trafford if Sheikh Jassim's takeover of the Premier League club is successful.

According to TalkSPORT, Qatar's Sheikh Jassim is prepared to appoint the former Manchester United star to a role similar to the one he held during the 2022 World Cup.
The English star has maintained a strong connection with the club throughout the years.
The 48-year-old has experience in ceremonial roles and, since retiring from professional football in 2013, has ventured into entrepreneurship, notably taking ownership of the Major League Soccer franchise Inter Miami.
In the past year, Beckham earned £125 million for his ambassadorial role during the 2022 World Cup in Qatar, making him a viable candidate for a similar role at Man United.
Must Read: Bruno Fernandes and Hannibal Mejbri nominated for goal of the month award
Given his familiarity with such positions, the former midfielder has become one of the icons considered by Sheikh Jassim for administrative roles at Old Trafford, should he win the ongoing bidding war against Sir Jim Ratcliffe.
However, the takeover process has been more lengthy than anticipated, despite the Glazers expressing their intention to sell the club almost a year ago.
The Glazers have undergone several shifts in their stance regarding the club's ownership. Their most recent suggestion of possibly retaining the club has created uncertainty.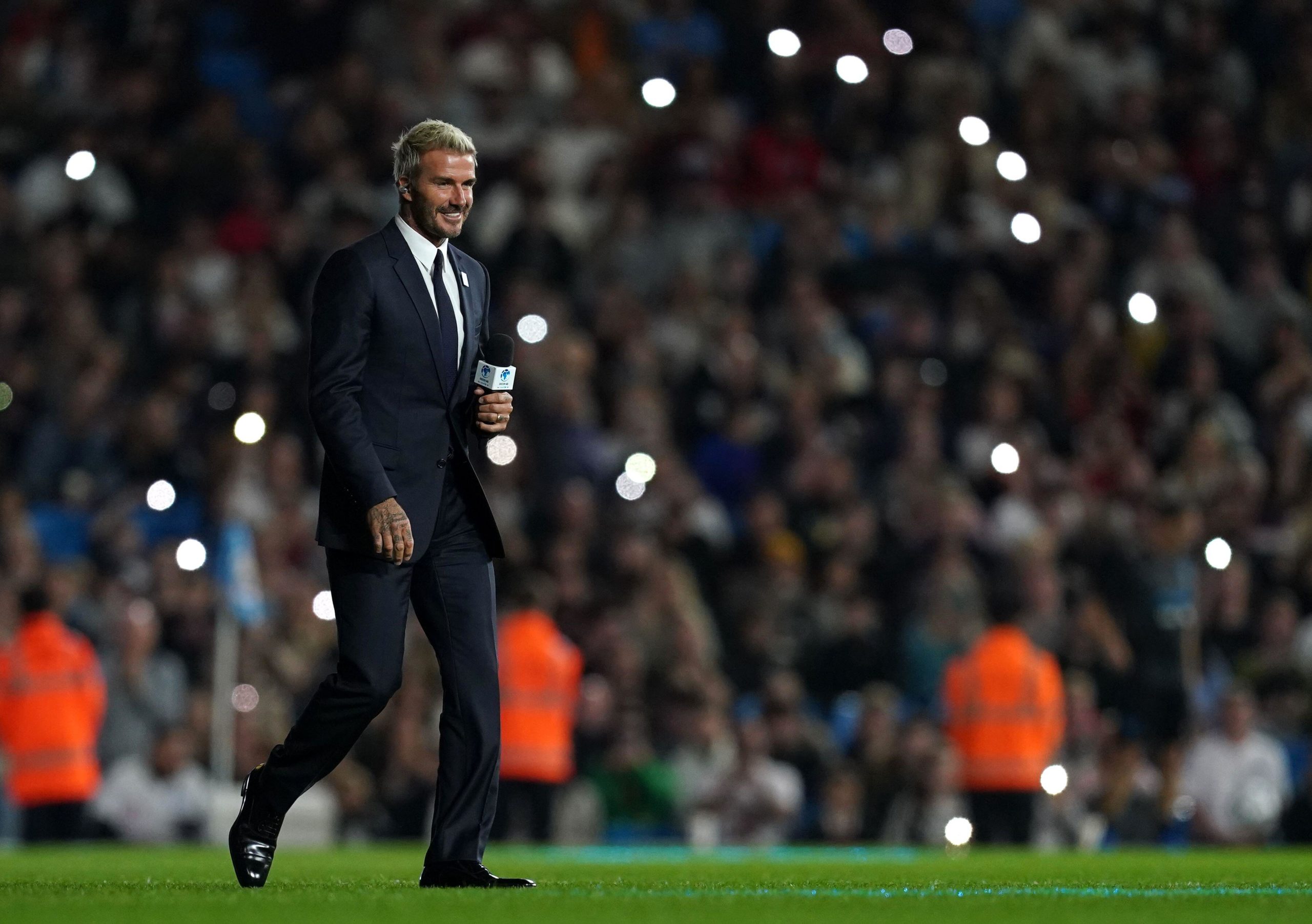 This speculation has caused the club's valuation on the New York Stock Exchange to drop by over £500 million, contributing to unrest among United fans.
Also Read: Qatar's Sheikh Jassim would not raise their £5bn bid to buy Manchester United
Many supporters would welcome Beckham's return to his childhood club, but the decision ultimately lies with the Glazers, who have remained secretive about their intentions.
The Red Devils already paid a significant price for their owners' indecisiveness during the summer transfer window, resulting in the club's worst Premier League start in nearly four decades.

- Advertisement -