- Advertisement -
Manchester United have been advised to sign a different Dutch striker to Wout Weghorst, with BBC Sport reporting the Red Devils' interest in the forward.
Former Premier League forward Pierre van Hooijdonk is not convinced Weghorst is the right signing for United.
He instead has been quoted by Voetbal International, recommending United sign Luuk de Jong instead.
De Jong also went to the World Cup with Netherlands and plays in the Eredivisie with PSV Eindhoven.
READ: Confirmed Manchester United transfers in, out, loan deals for January 2023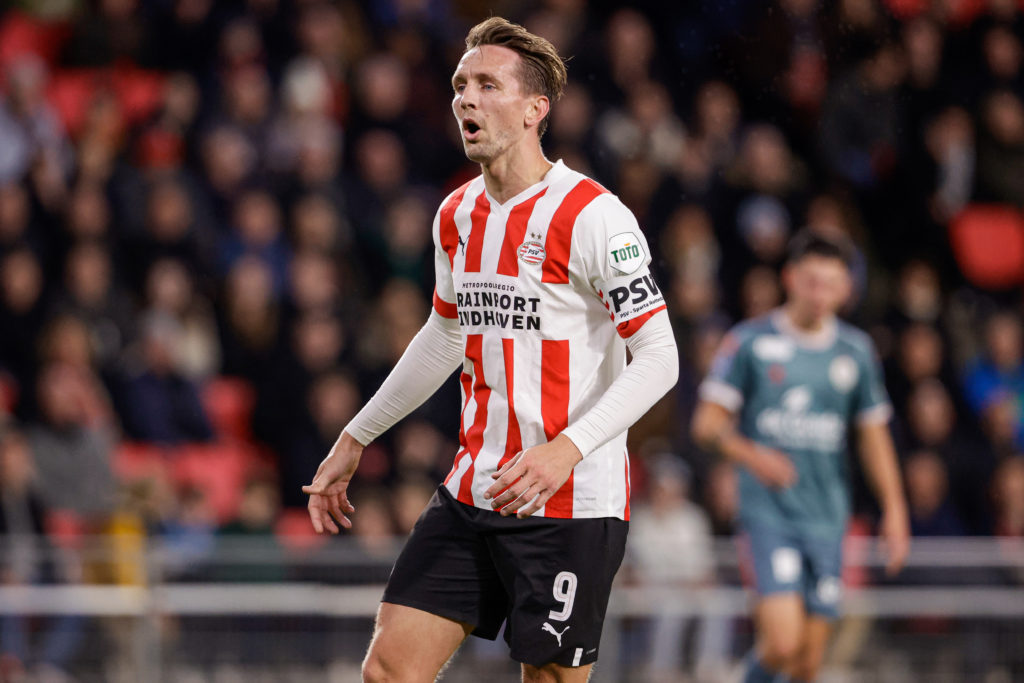 Van Hooijdonk believes De Jong is better suited to Manchester United's needs, to bring in an impact player.
Using the baseball terminology of a 'pinch hitter', meaning 'substitute', Van Hooijdonk says De Jong would be more convincing at Manchester United.
He said: "I think it is quite a dangerous move by Ten Hag. Is this an extremely enthusiastic striker you can bring in, or is this a real pinch hitter? I think more of a Luuk de Jong if you are looking for a pinch hitter. 
"I don't see the battering ram or the target in the air in Weghorst. He can function excellently around that, he showed that at the World Cup. But I don't really believe that you can play everything diagonally through the air on Wout when he comes in."
Like Weghorst, De Jong had an unsuccessful spell in the Premier League, previously with Newcastle United.
This season he has scored five goals for PSV, while Weghorst has eight for Besiktas, and is two years younger.
And perhaps more to the point, Weghorst may actually be available on a loan deal, while PSV would expect a transfer fee for De Jong, which Manchester United are reluctant and currently unable to stump up.
Van Hooijdonk's co-guest on Studio Voetbal, Ibrahim Afellay, was more positive about Manchester United's move for Weghorst, but urged the striker to bring his A-game.
He said: "They don't have much to lose financially. They only need him for the last phase of a match, when they have to force something.
"That's one of the biggest clubs in the world, so you have to be able to do something more than head a ball away or force something with an opponent in your back."
Have something to tell us about this article?
Let us know
- Advertisement -