- Advertisement -
Former Manchester United striker Cristiano Ronaldo's career at Al Nassr is now finally up and running.
Ronaldo's first three games for Al Nassr were a little below expectation. He failed to net in his first two games, and then finally got on the scoresheet last week with an injury-time penalty.
After celebrating his 38th birthday this week, Ronaldo has given himself the best present possible, a goal glut.
Ronaldo struck four goals as Al Nassr beat relegation battling Al Wehda 4-0 away from home in the Saudi Pro League clash.
READ: Confirmed Manchester United transfers in, out, loan deals for January 2023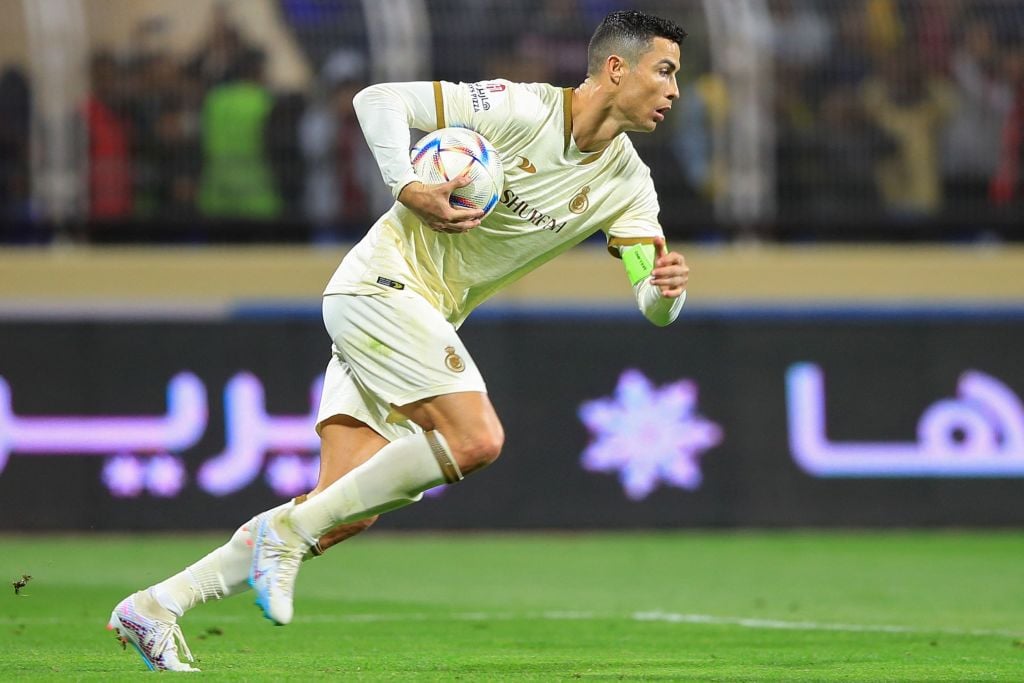 Ronaldo scored two goals in each half in the 4-0 win, netting three from open play and one from the penalty spot.
His scoring success rebuked concerns the Saudi Pro League might not be as easy as he hoped, with this single-game's output improving his goal ratio substantially.
Ronaldo now has scored five goals in four games for Al Nassr, exactly the kind of return you would have expected before he begun his spell at the club.
The goal spree saw Ronaldo break the barrier for 500 league goals at his various clubs, now on 503. He now has 824 career strikes in all competitions, and this was his 61st hat-trick.
The Portuguese forward scored 24 goals for Manchester United last season, with 18 in the Premier League and six in the Champions League.
This season was more difficult, he struck three goals, one in the Premier League and two in the Europa League.
Ronaldo became agitated with a reduced role at United, and essentially forced his exit by conducting an interview criticising the club ahead of the World Cup.
It's debatable whether Ronaldo envisioned a move to Saudi Arabia when he held the interview, but a poor World Cup did not lead to better offers.
He appears to have got what he wanted, playing in a league where he is treated like a celebrity, while able to score at a frequent rate to boost his career goal tally.
United replaced Ronaldo by signing Wout Weghorst on a loan deal. The Dutchman has scored once since joining the club in mid-January. A bigger deal for a more expensive forward is being planned for the summer.
Have something to tell us about this article?
Let us know
- Advertisement -