- Advertisement -
Ajax coach Maurice Steijn believes the embattled Eredivisie giants are struggling because they lack the know-how of players such as Manchester United's Donny Van de Beek.
Seconds away from the Champions League final just four years ago, such days must now feel a million miles away from an Ajax side who have gone from hammering Real Madrid in their own Bernabeu back yard to glancing awkwardly over their shoulder at the Eredivisie's relegation zone in the blink of an eye.
And, no, we are not being overly-dramatic. Ajax really are in the relegation play-off spot. 16th in an 18-strong league, with only one win to show from their first six league games.  
And while Steijn, hired on the back of sterling work at Sparta Rotterdam, has understandably faced his fair share of criticism, the fact remains that the talent at his disposal comes nowhere close to the weapons Erik ten Hag had in his Ajax armoury.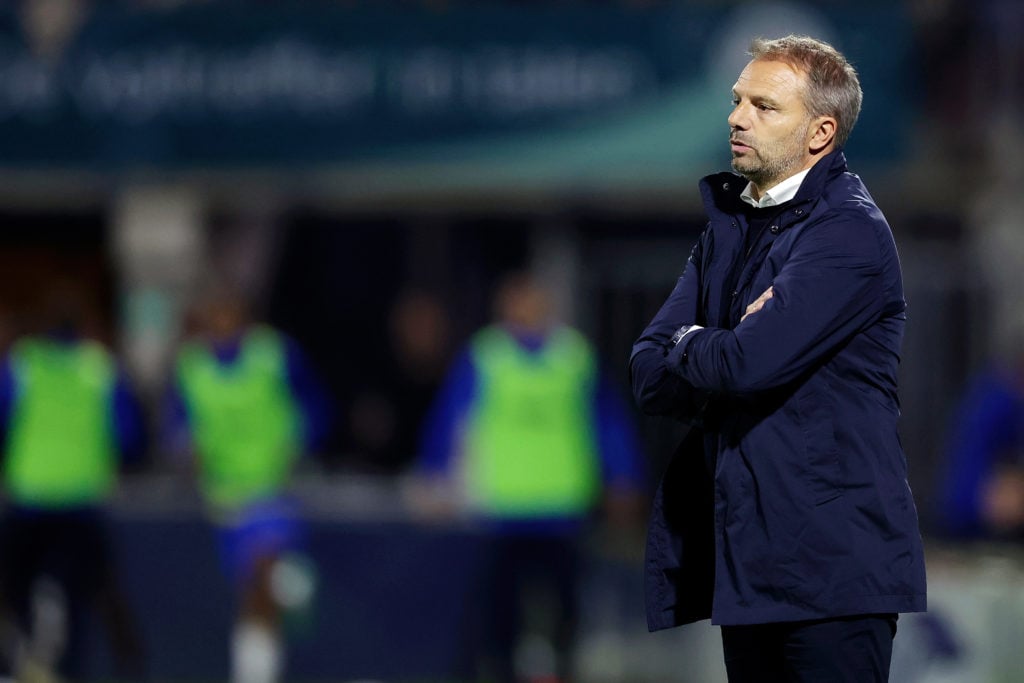 Ajax miss Man United misfit Donny van de Beek
"I look at the teenagers who can offer more than the players on the bench," Steijn said during a seething press conference, summer signings Borna Sosa, Georges Mikautadze, Chuba Akpom and Branco van Boomen all left out of the XI during the 2-1 defeat to AZ Alkmaar over the weekend.
"(Some of our senior players) are not yet able to bring it in training and during substitute appearances. No, I haven't written them off. But I make different choices based on what I see in training and what I think the team needs.
"Of course, this team would benefit incredibly from experienced players, such as Matthijs de Ligt, Frenkie de Jong, Donny van de Beek. Daley Blind and Dusan Tadic also excelled.
MORE UNITED STORIES
"We don't have those guys, and that is a disadvantage for the team." 
Van de Beek has not kicked on
Van de Beek, who has struggled since his £35 million move to Manchester United back in 2020, scored the winner as Ajax beat Tottenham Hotspur in the first leg of the Champions League semi-finals five years ago.
Not a single one of the players who started under Ten Hag that day are still at the Johan Cruyff Arena today.
Related Topics
- Advertisement -