Edinson Cavani has had a fabulous run at Manchester United lately. He has already scored 15 goals for United this season.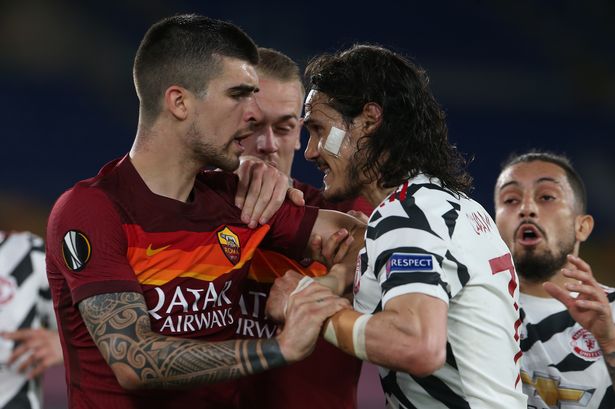 He has recaptured his form and is scoring regular goals for his team. His extraordinary form convinced the Red Devils to expand his contract for one more year.
The veteran striker assumed an instrumental part in crushing AS Roma in the Europa League semi-finals. United cruised to the finals due to his four goals in the semi-final matches. Besides his goals and assists, Man United fans commended him when he steamed in to shield Mason Greenwood.
The 19-year old forward ended up dwarfed by two Roma defenders who began pushing him. El Matador immediately swam into the fight and unequivocally pushed Roma's Rick Karsdorp. The two players were given a yellow card by the official for their contribution to the fight.
Notwithstanding, United fans were pleased by his shielding for his teammate via online media.
In a new interview with MUTV, Cavani said: "I've always said that I'm someone who works very hard in football. There are times when you're out there when I believe you need to protect and stand up for one of your teammates. Sometimes because it might be down to a lack of experience on their part, and they might make a mistake. Many times, it is because you believe that a situation that they are involved in during a stand-off just isn't fair. In that incident against Roma, what I felt was that he was arguing face to face with the Roma defender which is something that can happen in football. The next minute, a third guy came on the scene and began pushing him when he clearly wasn't part of the original argument. I told him he should keep out of the incident and that's why I went to help Mason and offer him some protection. I also tried to separate the players so the incident would calm down. We were in a key period of the game and he could have been given a red card. I got a yellow card for my trouble, but the main thing was really to protect and defend him and to try to prevent everything escalating further."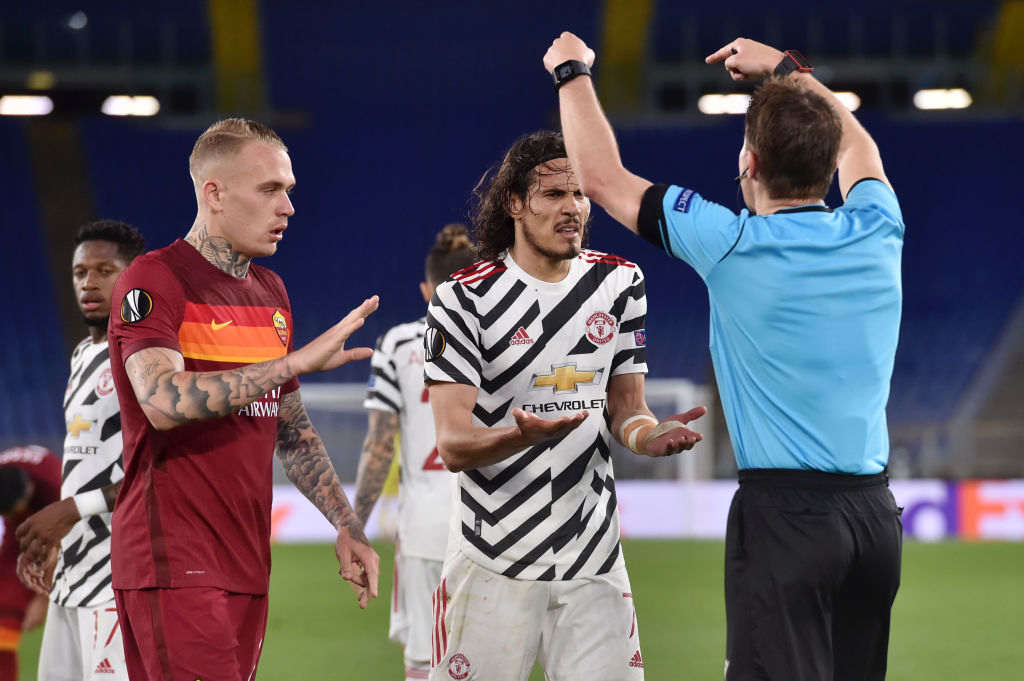 Greenwood without a doubt has a brilliant future for his club and country. Having Cavani as a guide for one more year is a great blessing for Mason Greenwood.