- Advertisement -
According to Tutto Atalanta, there is a possibility that Atalanta might let Giorgio Scalvini move to Manchester United, thanks to their strong ties with the English club.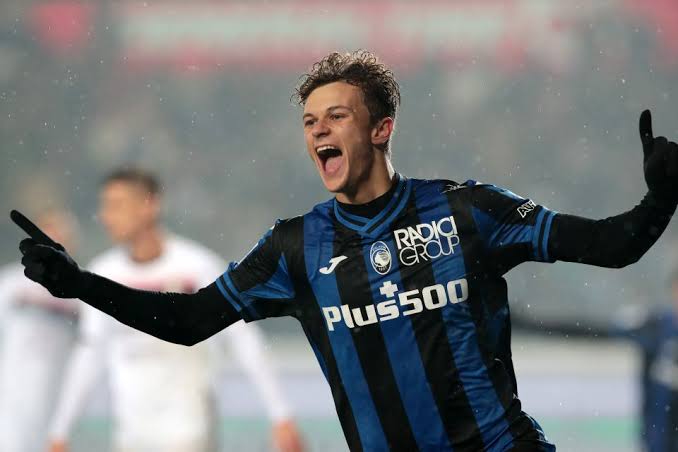 Scalvini is considered one of the top emerging central defenders and is currently a key player in Atalanta's first-team lineup.
While AC Milan, Inter Milan, and Juventus have all shown interest in his talents, Tutto Atalanta suggests that the negotiations for a transfer to these Italian clubs have become complicated due to United's keen interest in the youngster.
The Red Devils have a significant advantage in securing the 19-year-old prodigy due to their positive relationship with Atalanta.
Must Read: Manchester United monitoring Brondby's attacking midfielder Nicolai Vallys
The Serie A side have previously transferred players like Amad Diallo and Rasmus Hojlund to United, and they are open to letting Scalvini join Old Trafford for a fee of €50 million.
The defender emerged as a promising talent with Atalanta last season and has continued to excel since then. He is also a regular member of the Italian national team.
In the current season, the young player boasts an 85 per cent passing accuracy in Serie A, but his defensive contributions have been particularly impressive.
Scalvini's statistics show his impressive defensive abilities, with an average of 2.2 tackles, 2.1 clearances, and 6.3 recoveries per game. He has also been successful in winning 5.9 ground and aerial duels per match with a 66 per cent success rate.
Also Read: Manchester United targeting a move for Chelsea centre-back Trevoh Chalobah
Given his qualities, he appears well-suited for success in the Premier League, and it wouldn't be surprising if Man United decides to make an attractive offer to sign him in the upcoming winter transfer window.
Atalanta's previous dealings with the English side give the Red Devils an advantage in these negotiations, as they are in a stronger financial position compared to Inter, Milan, or Juventus.

- Advertisement -