- Advertisement -
Manchester United forward Antony is at risk of being removed from Erik ten Hag's squad due to accusations of domestic violence made by his former partner, Gabriela Cavallin, as reported by The Athletic.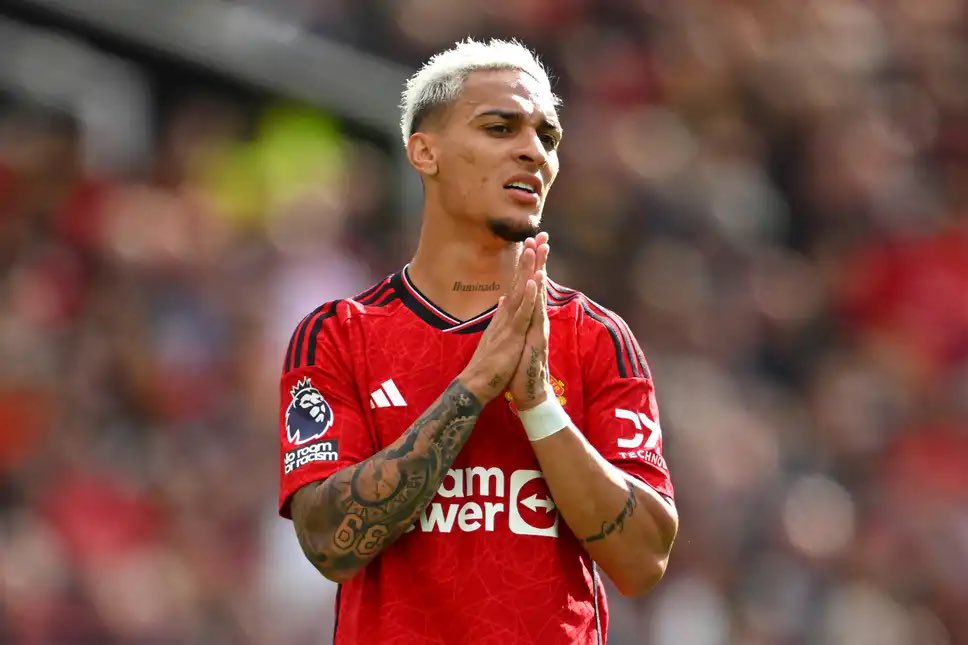 These allegations, which reportedly span from June 2022 to May of this year, are currently under investigation by both Brazilian authorities and Greater Manchester Police.
Antony has consistently denied all the allegations against him, but this did not sway the Brazilian national team, who omitted him from their squad for the World Cup qualifiers against Bolivia and Peru.
In light of this situation, there have been demands for United to temporarily suspend Antony. This request comes shortly after the club completed its internal inquiry into Mason Greenwood.
Must Read: Manchester United centre-back Eric Bailly joins Besiktas on a permanent deal
In a statement issued on Wednesday, the club emphasized its dedication to treating the issue with seriousness but has refrained from complying with requests to remove Antony from the team.
The allegations against Antony initially surfaced in early June when Gabriela Cavallin filed a police report alleging that the player had assaulted her on four separate occasions.
Among her claims is that Antony expelled her from a Brazilian nightclub in July 2022, which subsequently led to a miscarriage. However, the allegations extend beyond this incident.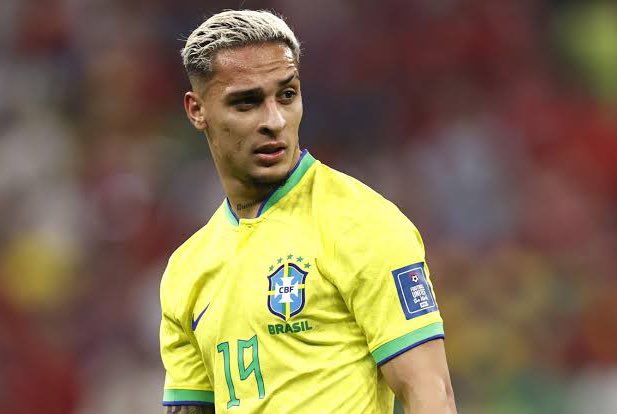 Cavallin has made additional claims, stating that Antony assaulted her in a Manchester hotel room in January 2023 and threatened her with harm if he saw her with someone else after she returned to Brazil in May.
In early September, Cavallin officially reported Antony to Greater Manchester Police, prompting further investigations. Antony, however, has vehemently denied these allegations of aggression.
Unlike the approach taken in Mason Greenwood's case, United have refrained from initiating a formal internal investigation and is allowing the legal process to unfold.
Nevertheless, the club is closely monitoring developments as both Sao Paulo and Greater Manchester police actively investigate the allegations.
Also Read: Sofyan Amrabat pictured at Carrington training complex after signing for United
In accordance with the standard Premier League contract terms, clubs have the authority to suspend players for a maximum of 14 days. However, Man United have the option to indefinitely drop Antony while he remains on their roster.
If Antony is excluded from the team, Erik ten Hag may have to address any issues with Sancho promptly or consider starting Facundo Pellistri, especially since Amad Diallo is also unavailable.
United are in urgent need of turning around their on-field performance, but the cloud of turmoil surrounding the club could pose a significant challenge and impact their results.
Also Read: Manchester United in talks to extend Aaron-Wan Bissaka's contract
After the international break, the Red Devils are scheduled to face the in-form Brighton & Hove Albion at Old Trafford. The significance of achieving a positive outcome in this match cannot be overstated, as their campaign is already in jeopardy.

- Advertisement -