- Advertisement -
Andre Onana has been full of praise for an ex-Manchester United legend as the Cameroon international continues to prove himself at Old Trafford.
The former Ajax goalkeeper, who joined the club from Inter Milan this summer, had a rocky start to life in the Premier League but, in the past month, he has been arguably one of the club's best players.
Andre Onana saved a dramatic penalty against FC Copenhagen in the last kick of the game for Manchester United which has now turned the tide in his favour.
Off the back of the 1-0 win over Fulham, Bruno Fernandes and Harry Maguire got the credit for their performances and rightly so but Onana was, once again, one of the unsung heroes in the team.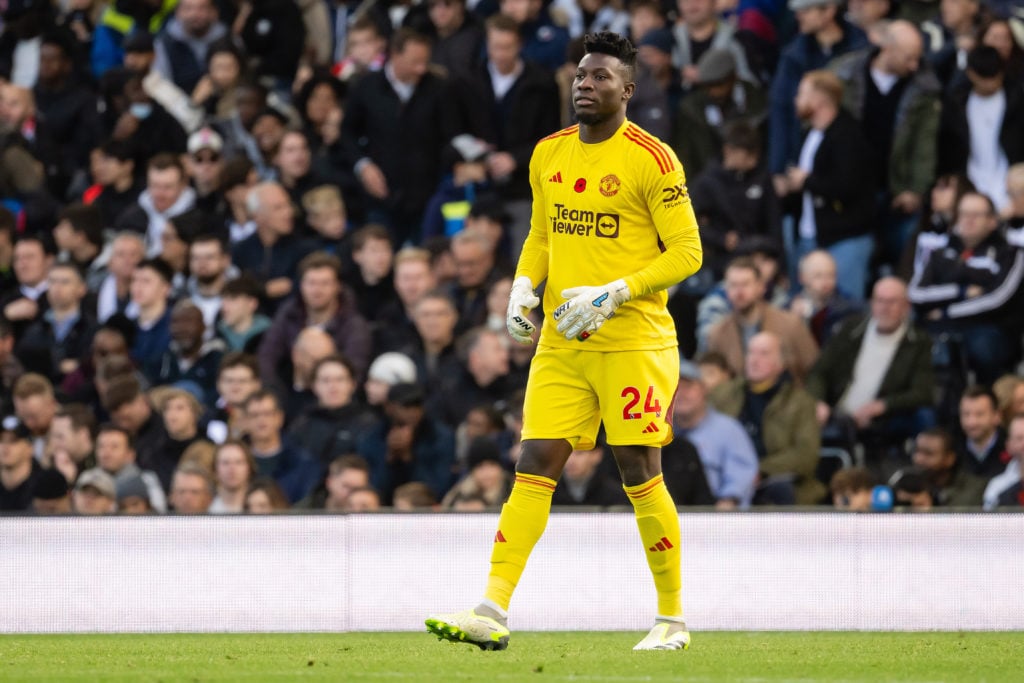 Onana's praise
Speaking to the official Manchester United website, Onana spoke about the impact that former Red Devils goalkeeper Edwin Van Der Sar made on his career during the 27-year-old's time at Ajax.
"Of course, I had a good relationship with him," Onana said. "By the way, I spoke with him when I heard the bad news about him, but he is getting well.
"He had a great impact. I was with him in Ajax back in the day. We had a great, great time. We were training sometimes together and he advised me a lot. He was happy when I joined Manchester United.
MORE UNITED STORIES
"He advised me a lot during the game, after the game, especially if I was making mistakes!" added Onana. "I will always be thankful to him."
Read more: Andre Onana praises ex-United legend who has helped him a lot in his career
Onana's start
The goalkeeper looked to be struggling to win over the United faithful but has improved in recent weeks.
Remarkably the goalkeeper has a 71 per cent save percentage in the Premier League according to FBREF, which is the third-best in the division.
Onana seems to be improving his confidence on the ball too, with his raking passes no longer being hoofed aimlessly toward the centre forward but instead to the wide positions with superb accuracy.
The Cameroon international is set to start the game against Copenhagen in Denmark and don't bet against the 27-year-old having another superb performance for the Red Devils.
Related Topics
- Advertisement -