- Advertisement -
Manchester United have launched a new scheme to help former Academy stars whose careers have hit a rough patch.
A new alumni programme has been set up at Carrington training ground which supports ex-academy players who are recovering from an injury, looking for a new club or a new role – or even the possibility of a new career outside of football.
Manchester United are giving players training and offering experience in other football roles like player recruitment for their former youth prospects.
The initiative kickstarted this week, with seven former academy players visiting Carrington to soft launch what will be formally launched next year.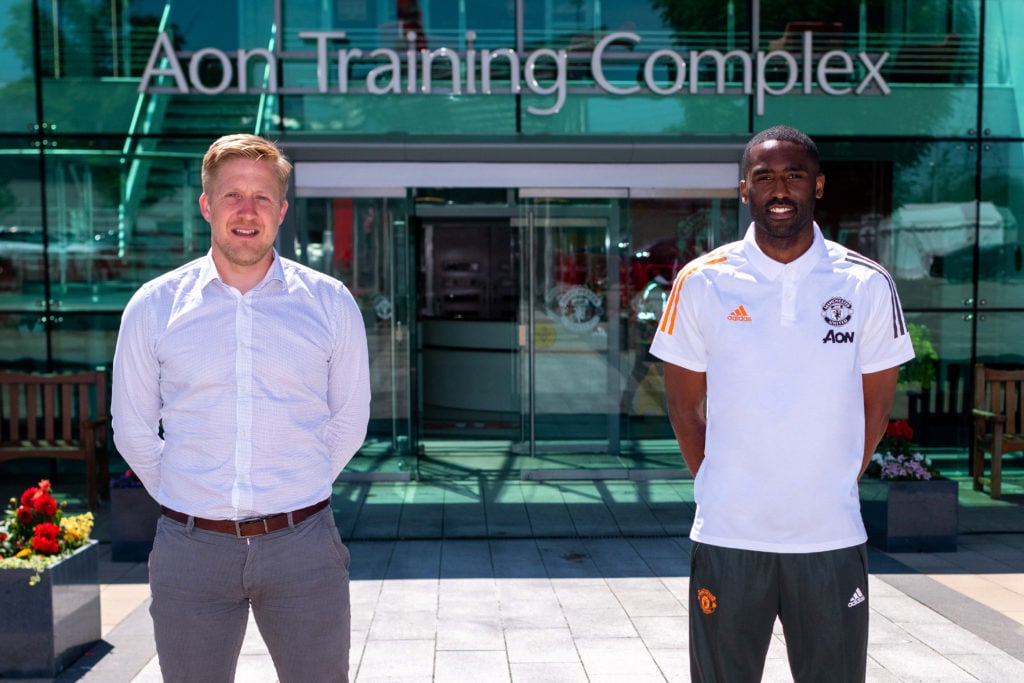 Nick Cox on the initiative
This whole project is being spearheaded by the Manchester United Director of Academy – Nick Cox. He had the following to say about it via Linkedin.
'On Tuesday I had the pleasure of spending time with seven of our former Academy players who visited Carrington to be part of an Alumni Training Camp devised to help support them to secure a playing contract at their next club.'
'The group, who each left us at different stages in recent years, have been with us all week with the main focus being on coaching and physical preparation.'
MORE UNITED STORIES
'In addition to this, the players engaged in a series of workshops to stimulate them into considering the opportunities that might be available to them away from playing.'
'I'm not sure that this type of work is being done anywhere else; as a result, you will see some extensive media coverage of the event including an ITV news report. Well done to all of the staff who worked hard to make it happen.'
'This is the first of many scheduled events that will make up our Alumni Programme. We have always been fantastic at engaging with former players and keeping in contact to offer support and guidance.'
It will be rolling out next year
'The Academy has decided to formalise this approach with the launch of a formal alumni programme in the new year (working title United Once, United Forever).'
'The programme will see us contact a population of 227 former players; these are players that have left us since 2012 and were registered with us over the age of 15 or for a period of 5 years or more.'
'Of course, if players that fall outside of this cohort make contact we won't turn them away. The programme will offer social events, educational workshops and guidance for former players.'
'I believe that young people that engage with Academies are amongst the most purposeful, creative, resilient, determined and talented around.'
'Whilst at the club they will have developed many more skills that will have helped them to be successful in adult life.'
'So, the most exciting part of the project is that we will be creating a network of young people who can support each other, offer advice to our current players and provide us with valuable feedback on their experiences to help us as we shape our programme for future years.'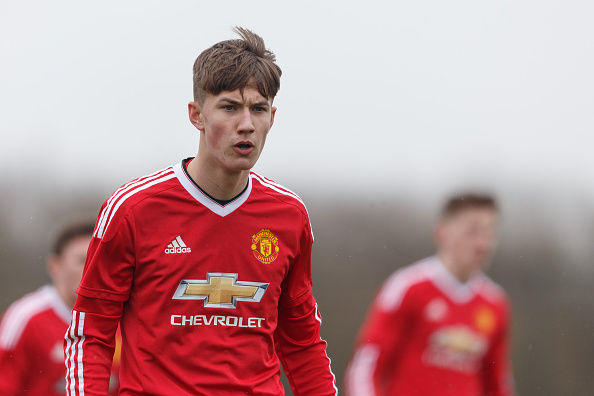 Seven ex-Manchester United academy stars head to Carrington
Here are the seven players involved in last week's Alumni Training Camp.
Callum Gribbin
Oli Kilner
Eric Hanbury
Tom Thorpe
Matt Olosunde
Ro-Shaun Williams
Joe Thompson
Related Topics
- Advertisement -