- Advertisement -
Manchester United star Bruno Fernandes wasted no time in establishing himself as a fan favourite at Old Trafford after his sensational £47m transfer from Sporting CP in 2020.
Arguably the best signing in the post-Sir Alex Ferguson era, Fernandes enjoyed a stunning start to life in England under Red Devils legend Ole Gunnar Solskjaer.
Even after the sacking of Solskjaer in 2021, Fernandes has remained an integral part of United's starting XI and emerged as a pivotal figure under manager Erik ten Hag.
Fernandes ascended to his current status of United captain last summer after Ten Hag stripped the club armband from Red Devils defender Harry Maguire.
But who is the Portuguese midfielder? What is his life like off the pitch and his relationship with players like Cristiano Ronaldo? From his shirt number with United and Portugal to his social media presence, let's take a deeper dive into Fernandes' life away from Old Trafford.
READ MORE: Manchester United ace has 'done really well' since leaving Old Trafford on loan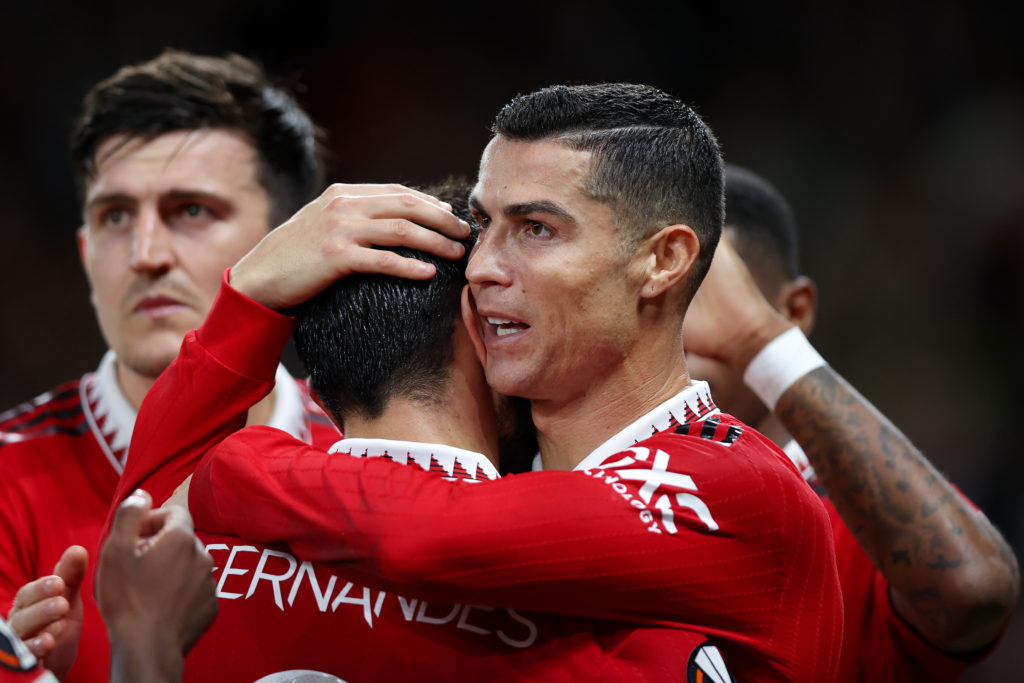 What shirt number does Bruno Fernandes wear?
Fernandes initially wore the No 18 shirt at United following his sensational move to Old Trafford. However, the United captain switched to the No 8 shirt – his current number – from the 2022-23 season after Juan Mata's departure.
MORE UNITED STORIES
Speaking to United's official website when he was handed the number, Fernandes revealed the emotional reason behind his preferred shirt number and name 'B.Fernandes.'
"The B is the last name of my mum, Borges, and the F is the last name of my father, Fernandes," he said.
"The eight is the day of my birthday! So this number eight says a lot about me, says a lot about my family, says a lot about my past and that's why I like to use [it]. And that's why it's my preferred number."
Fernandes' current shirt number at United is the same number he currently wears for Portugal on the international stage. However, the Portuguese midfielder has worn multiple numbers throughout his playing career for Portugal, including No 11, No 16 and No 23.
How old is the Portugal midfielder?
Fernandes is currently 29 years old, with the United man celebrating his birthday on 8th September.
How tall is the Man United star?
According to TNT Sports, Fernandes is believed to be 1.79m, which would make him 5ft 10in tall. He also weighs around 69kg, making him around 10st 8lbs.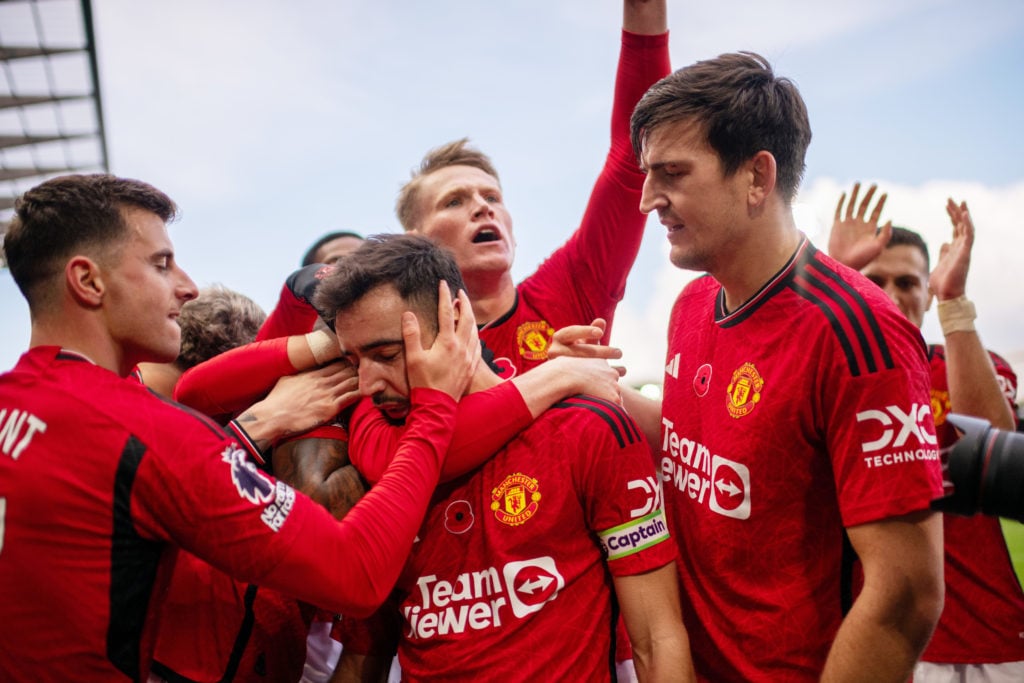 Are Bruno Fernandes and Cristiano Ronaldo close?
Fernandes and Cristiano Ronaldo have played closely together for Portugal, but the duo shared the pitch at Manchester United as well.
It would appear that both Fernandes and Ronaldo have a close relationship, even after the latter's departure from Old Trafford in 2022.
Following Ronaldo's exit from United, Fernandes said of the Al Nassr star at the time: "He [Ronaldo] didn't tell me about his decision.
"It's a personal decision and it concerns him and his family. We haven't talked about it."
Is Bruno Fernandes on Instagram?
Yes, Fernandes is indeed on Instagram, with the United skipper currently boasting a whopping 8.7m followers on the Meta-owned social media platform. Fernandes' Instagram is currently 'brunofernandes8' and the United star appears to actively post on the social media website.
Fernandes is also on X, formerly known as Twitter, and has a whopping 4m followers at the time of writing. His handle on the Elon Musk-owned social media platform is similar to his Instagram username: '@B_Fernandes8.'
Who is Bruno Fernandes' wife?
Fernandes married his childhood sweetheart Ana Pinho in 2015. Fernandes and Pinho first met when they were at high school in Boavista, Portugal, at around the age of 16.
The pair welcomed their first child, a daughter named Matilde, in 2017 before the arrival of their son, Goncalo, in 2020.
Speaking to Voce na TV in 2019 (via the Manchester Evening News), Pinho said: "We were 16/17 years old. We met at school.
"At the time, I was in Boavista and went to a nearby school. We fell into the same class."
Related Topics
- Advertisement -