- Advertisement -
Manchester United succumbed to a 3-0 defeat to Manchester City and, truth be told, it was far from a contest.
The Red Devils had a decent start in the encounter but struggled to make their chances count and paid the price for it as Pep Guardiola's side were superb.
Here are five things we have learned from the encounter:
Ten Hag's defensive mistakes
The Dutchman decided to start Jonny Evans alongside Harry Maguire and declared that the decision was purely a tactical one, but he got it very wrong.
As well as this, Victor Lindelof was at left-back and United's struggles mainly came from City's overloads out wide, which the Red Devils couldn't deal with.
To start that back four in such a big game was a huge risk that didn't pay off.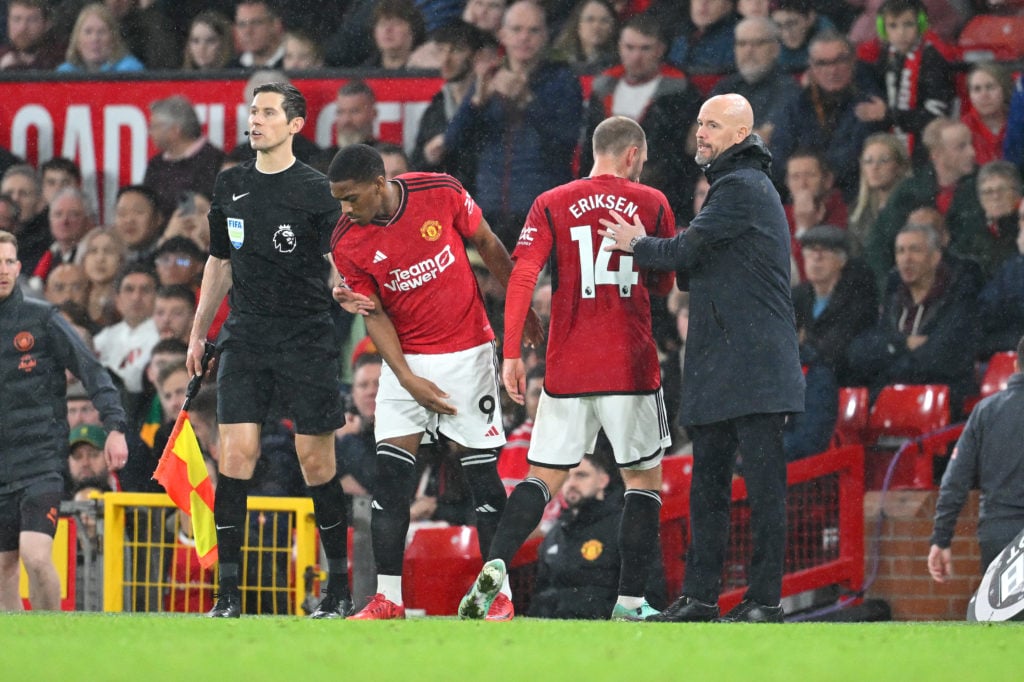 Amrabat substitution didn't work
Sofyan Amrabat, the Moroccan midfielder, was taken off at half-time for the second consecutive game. The substitution did the trick against FC Copenhagen but it certainly didn't here.
MORE UNITED STORIES
Bringing on Mason Mount for Amrabat was a rather odd decision and it hugely backfired for the Red Devils.
Playing with no defensive midfielder in the second half was a massive oversight by the 53-year-old.
Rashford's lack of confidence
As Marcus Rashford was picked out with just Ederson to beat, had this been 12 months ago, there would be only one result. With 30 goals last season, his confidence was at an all-time high.
However, 12 months on, we're approaching the levels that Rashford was at during the 2021/2022 season, which is not good.
The winger looks like a man bereft of confidence and you wonder where his next goal will come from.
City's dominance continues
As Gary Neville said on commentary, the first half was a contest but the second half was anything but. City were toying with United at times to the chants of ole's from the City faithful.
This was as bad as the 2-0 defeat to City under Ole Gunnar Solskjaer, Guardiola's side were playing in second gear and still won comfortably.
This was another entry from United that will firmly rank in the 'terrible' category.
Ten Hag under pressure
Erik ten Hag has credit in the bank at Old Trafford and deservedly so after a fantastic debut season but this season has been terrible.
5 defeats from 10 Premier League games is terrible form and the Red Devils are already 8 points behind Liverpool and 11 points from the top of the Premier League.
Questions are being asked about his decision making in the transfer market and his selection and tactical choices, and rightly so, times are tough for the Dutchman.
Related Topics
- Advertisement -