- Advertisement -
Erik ten Hag got it incredibly wrong on Sunday as Manchester United slipped to yet another Premier League defeat.
The game was over, as a contest, by minute 48 as Erling Haaland netted from a Bernardo Silva cross, the Norwegian could hardly miss and was, incredibly, unmarked.
It's fair to say the Dutchman got a lot wrong on the day and struggled to create any sustained chances of real note in the derby.
Here are three things that Erik ten Hag got wrong during Manchester United's 3-0 defeat to Manchester City.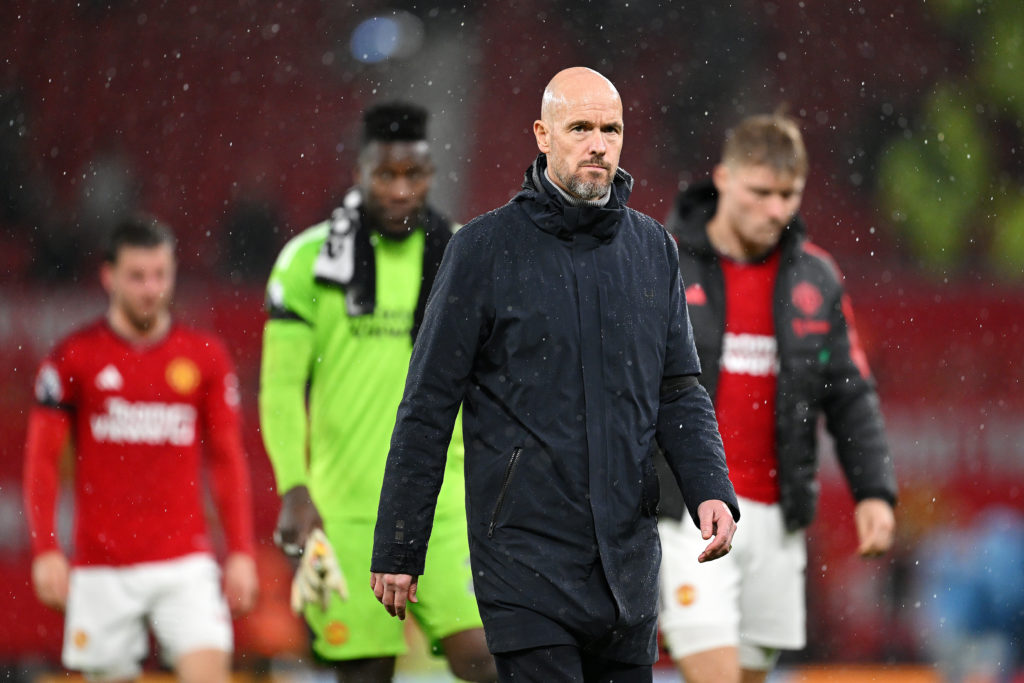 The midfield
The midfield, the most important area on the pitch, is one of the massive oversights on Ten Hag's part as Christian Eriksen started the game from the off, alongside Scott McTominay.
The Dutchman chose the pairing in the derby last season and that game finished 6-3 to Guardiola's side and it once again did not work.
McTominay's struggles on the ball and Eriksen's struggles off it meant United were, at times, playing with 10 men as the pair struggled hugely.
MORE UNITED STORIES
Dropping Mason Mount, the £55 million signing, was one of the big decisions he got wrong and he was punished for it.
Centre-back pairing
The pairing of Harry Maguire and Jonny Evans was certainly a strange one and they actually did okay, what was more concerning, however, was the omission of Raphael Varane.
The Frenchman performed so well against Erling Haaland last season so for the former Real Madrid defender to be dropped for a tactical reason, was concerning.
United lacked the leadership qualities that Varane provides and the superb box defending that he brings to the table.
Bruno Fernandes on the right-wing
The biggest negative of the game and one that has been a consistent issue from Ten Hag in the big games is playing Bruno Fernandes on the right.
Fernandes, United's best creator, was shifted out of his favoured position for Eriksen and McTominay, who are not one of the best creators in the team.
Ten Hag started the midfielder on the right at Anfield in the 7-0 loss to Jurgen Klopp's side and that, similarly, stifled the Red Devils.
The Dutchman needs to abandon this tactic or the Red Devils will continue to struggle in the big games.
Related Topics
- Advertisement -