- Advertisement -
Manchester United are back to winning ways after a 1-0 victory against Fulham – but now the attention turns solely towards the Champions League.
The Red Devils have certainly not had the best start to their European campaign this season, but things are looking up after the last game.
It was Copenhagen at home where the tide hopefully turned in Erik ten Hag's first Champions League venture as Manchester United manager. A last-gasp Andre Onana penalty save ensured the Red Devils are still in with a shot at qualifying for the knockout rounds.
A win away at Copenhagen will probably be essential in doing this – which is where United travel on Wednesday.
READ: Manchester United Champions League 23/24: Fixtures, Group, First Game and More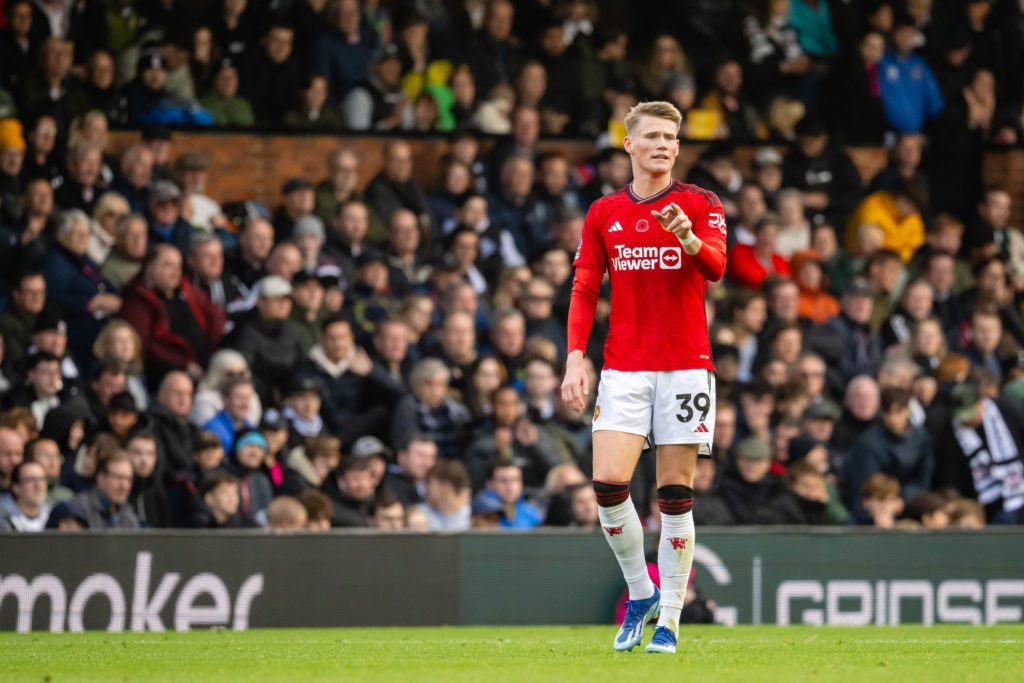 One United player who will definitely play a part will be Scott McTominay. The Scotsman has now become an integral part of the side once again.
Speaking via the club's official website, he made a promise to fans after the hideous results against Newcastle United and Manchester City.
MORE UNITED STORIES
"We have to win," McTominay said about the upcoming trips to Fulham and FC Copenhagen. "That's always the thought process.
"Obviously, my thoughts are with the fans at the minute because we're not playing well and it's difficult for them – they pay their hard-earned money every week to come and watch us and the least we can do is play well and win football matches."
McTominay halfway there
The Scotsman is halfway to fulfilling this, with the 26-year-old integral to the side's win at Fulham.
Now, it's a tough away leg at Copenhagen, but if United do emerge victorious – it once again swings the balance of the season.
Then qualification becomes a real possibility and fans have belief in the players fulfilling expectations.
We sincerely hope his words come to fruition. Come on United.
Related Topics
- Advertisement -