- Advertisement -
Justin Bijlow is now 'expected' to sign a new contract at Eredivisie champions Feyenoord after missing out on a potential £20 million move to Premier League giants Manchester United over the summer.
The Dutch international – a key part of the Feyenoord side who secured only their second domestic title since the Millenium last season – even went as far as to confirm Manchester United's interest in him.
"There was just contact (with United)," Justin Bijlow told FR12 in August. "I want to achieve the highest achievable in my career. When that is, we will see for ourselves."
But with Andre Onana clearly Erik ten Hag's top target – and with £20 million too much for a second-choice 'keeper (The Athletic) – Bijlow remained a Feyenoord player. And that is how it is likely to stay, too.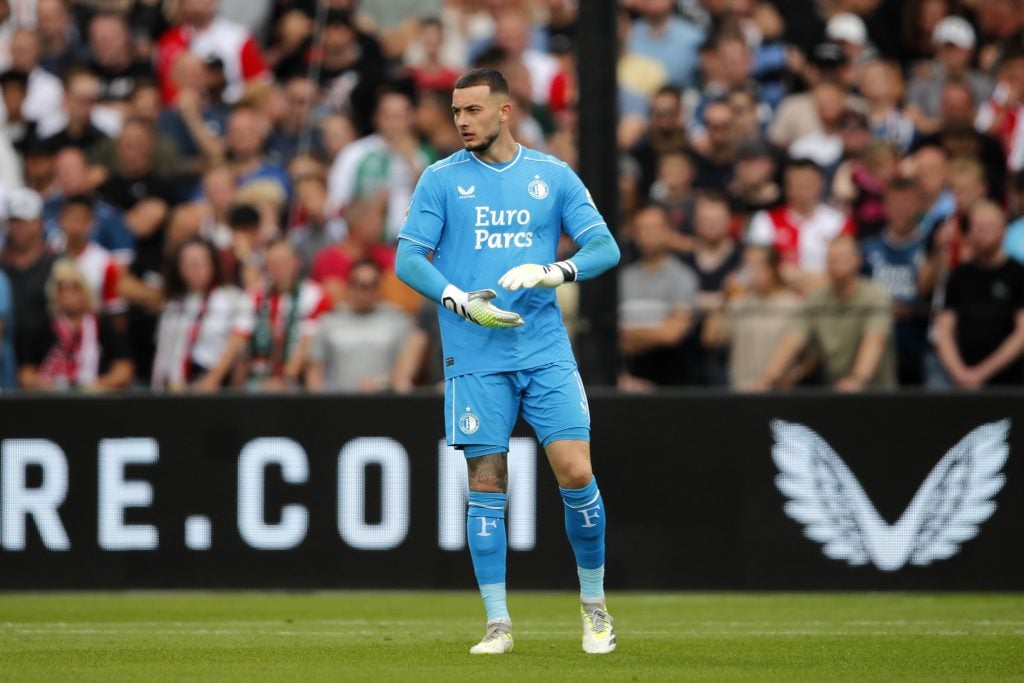 Justin Bijlow misses out on Manchester United
1908, a Rotterdam-based publication who tend to be as reliable anyone when it comes to all things Feyenoord, believe that Bijlow is now 'expected' to put pen to paper on a new deal at De Kuip. Talks are underway between player and club, with Feyenoord willing to 'do everything they can' to retain the services of their homegrown academy graduate.
Whether Bijlow would have proved a more reliable option than Onana – under fire after a series of high-profile errors – is a bit of a moot point. The Rotterdam-born 25-year-old has missed almost the entirety of the current campaign with a broken wrist, and that is not the first fitness issue to befall a man in danger of being dogged with that unfortunate 'injury prone' tag.
Ten Hag impressed with Altay Bayindir
Manchester United, meanwhile, opted to bring in Altay Bayindir from Fenerbahce as a number two behind Onana. The Turk cost the Red Devils just £4.3 million. A quarter of the fee Feyenoord wanted for Bijlow.
MORE UNITED STORIES
"(Bayindir) makes a very good impression in training," Erik ten Hag said of Altay a fortnight ago. "He's really developing. Progressing.
"So we're very happy with that and we are convinced we have the two right goalkeepers in our squad to do the job for us."
Related Topics
- Advertisement -