The Portuguese superstar has made his mark in the world of football over the years, drawing global attention and admiration for his accomplishments on-pitch and off-pitch. From the humble background of being brought-up by his mother and father in the island of Maderia in Portugal to becoming a well-known figure in sport, Cristiano Ronaldo has had a glittering journey in both, the club level and the international level. Here are some interesting facts about him which range of his actions, both on-field and off-field.
1. Cristiano Ronaldo's namesake is a former United States President!
Cristiano's family name ends with dos Santo Aveiro. Then how did 'Ronaldo' get added to his name?
His father José Dinis Aveiro was a fan of the Hollywood actor, Ronald Reagan who was the then 40th President of the United States of America, at the time of Cristiano's birth. In honour of the latter, the boy was thus christened Cristiano Ronaldo dos Santos Aveiro.
2. An early retirement in football?
At the age of 15, Ronaldo was diagnosed with a serious heart condition, Tachycardia. This caused his heartbeat to be rapid and beat irregularly. Even when resting, his heart would be racing. For this he had to undergo a heart surgery which would then save his career in football.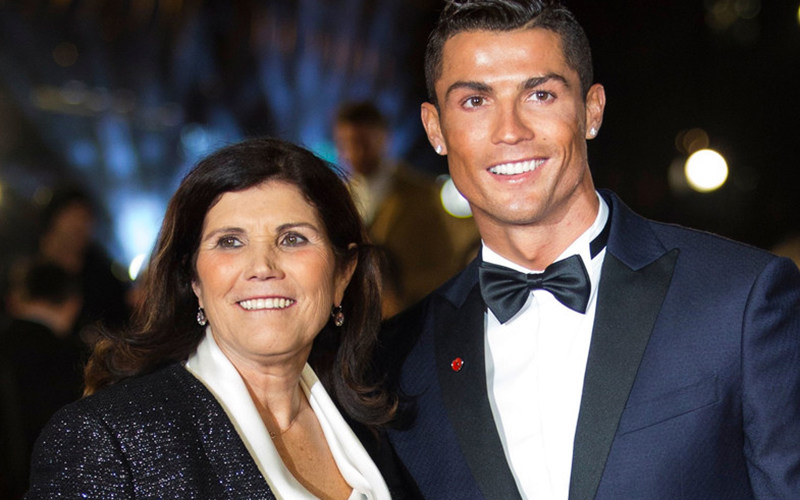 His mother Dolores Aveiro said, "His heart raced a lot when he wasn't running. They used a sort of laser to cauterise the source of the problem. He was operated on in the morning and came out at the end of the afternoon. 'Before we knew exactly what he had, I was worried because there was the possibility of him giving up playing football. But the treatment went well and after some days he was back at training again. It seems the treatment allowed him to run even faster!"
And so, after a successful treatment, Ronaldo was back on track, only just a few days after the surgery!
3. He has been recognised and appreciated by the Portuguese Republic!
The forward has been conferred with two titles awarded by his nation's republic.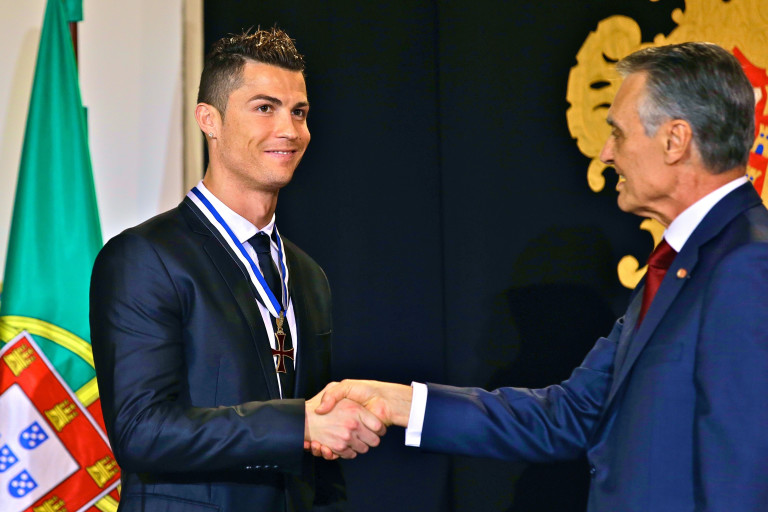 The first award is The Order of Prince Henry, a Portuguese order of knighthood. Prince Henry was a Portuguese prince and one of the main initiators of the Age of Discovery. Ronaldo has been conferred with the title of GOIH (Grand Officer of The Order of Pince Henry), the third-most-senior rank of the title. It was bestowed upon him by the country's president, Aníbal Cavaco Silva, on 20th January, 2014.
On 10th July, 2016, in honour of winning the 2016 UEFA Euros, Ronaldo along with his Portuguese teammates, was awarded The Order of Merit a Portuguese Honorific Order of Civil Merit and was conferred with the title of ComM (Commander of the Order of Merit of Portugal)
4. An airport named after him
The islands of Madeira surely have pride in claiming the football superstar as their very own. In 2016, the Madeira International Airport was renamed to Cristiano Ronaldo International Airport. Imagine being the face of your hometown and having an entire airport named after you!
Remember the infamous bust which made rounds on the internet? This airport is the place where it was unveiled. The bizarre bust has now been replaced with another one, which resembles the Portuguese man a little more.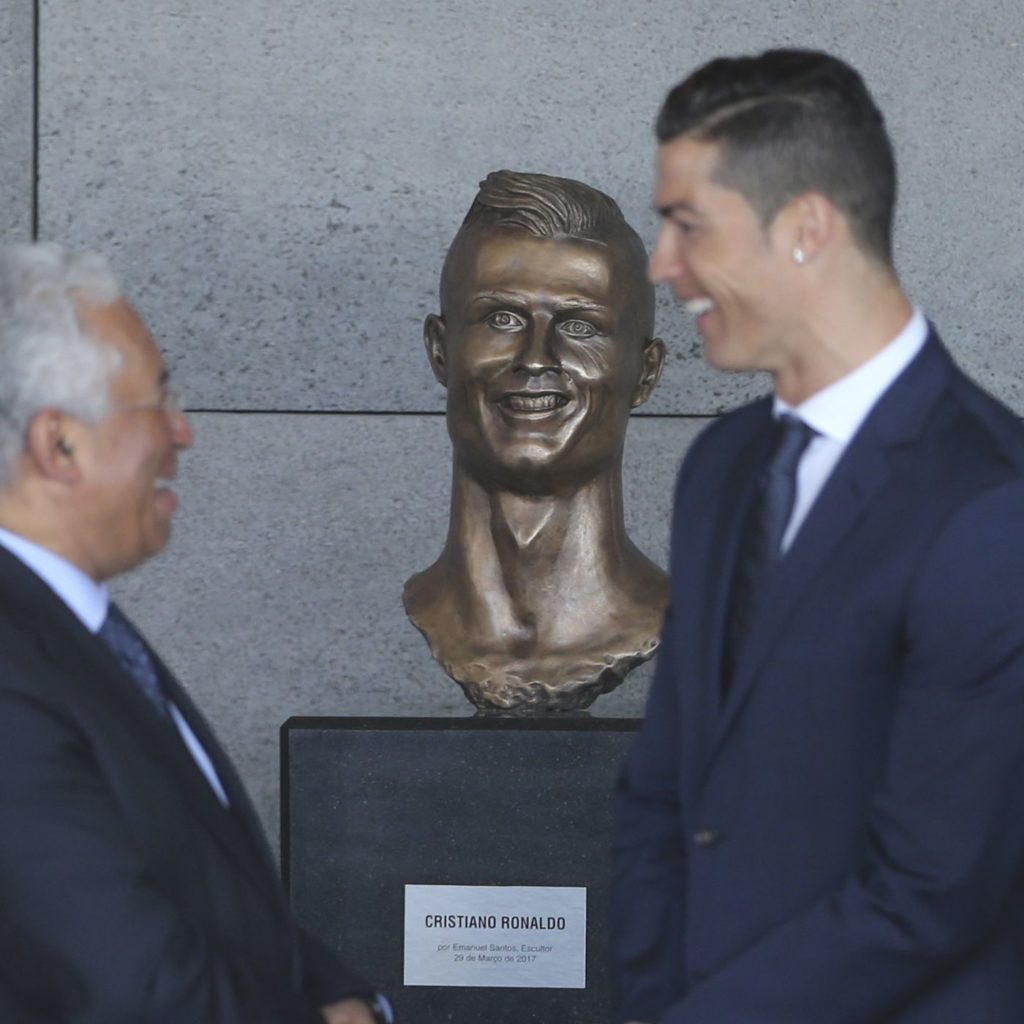 5. Owner of the world's most expensive car
The Bugatti La Voiture Noire, valued at a whopping $18.7 million (approx. 75 crore) finds itself in Cristiano Ronaldo's possession, adding to his impressive collection of automobiles ranging from a Ferrari 599 GTO and an Audi R8 to a Rolls Royce Phantom to an Ashton Martin DB9.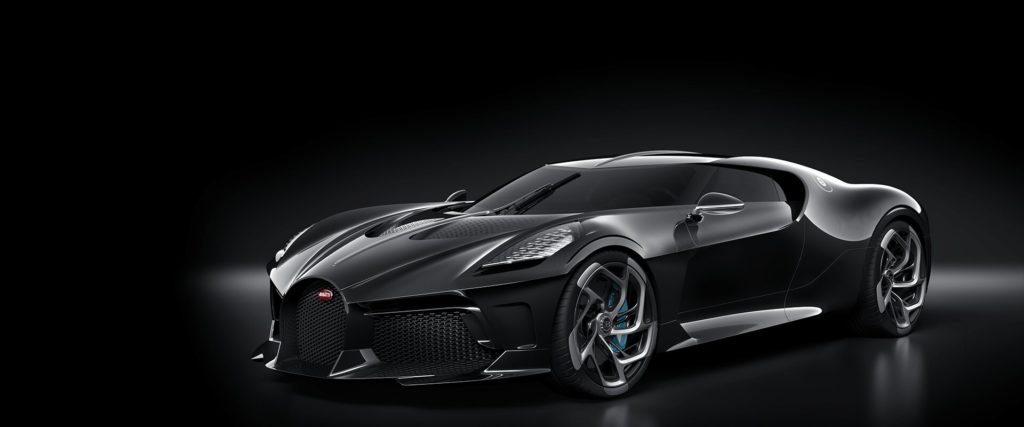 6. Social Media King!
With a massive following of 355 million followers, the Manchester United star is the most followed person on Instagram.
7. When Coca-Cola's share price dropped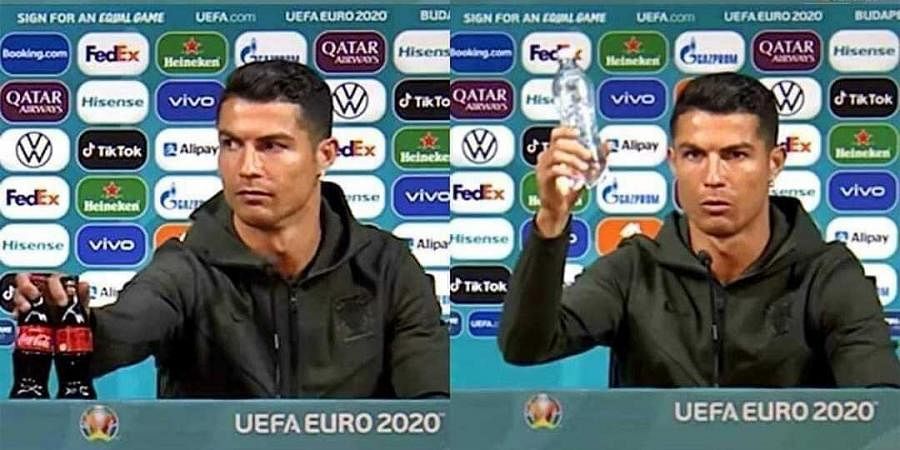 The 36-year-old's rigorous work ethic and dedication to health and fitness has influenced and inspired many across the world. The evidence for this was highly tangible on 14th June 2021, when he removed two Coca-Cola bottles from the table during a press conference at the 2020 UEFA Euros. This caused the soft-drink company to suffer a $4 billion fall in their share price.
8. All-time International Top Goal-Scorer
On 2nd September 2021, Ronaldo scored a spectacular brace against Ireland in the World Cup Qualifiers at Estadio Algarve in Portugal. He thus, clutched the crown of the Top International Goal-Scorer in football history from former Iran striker Ali Daei.
He was also appreciated and felicitated for this accomplishment by the Guiness Book of World Records.  As of now, he has a number of 115 international goals to his name.
9. A Sociology course on the five-time Ballon d'Or winner.
In 2015, a Canadian institution by the name of University of British Columbia, Okanagan offered a Sociology course on Ronaldo, which was taught by sociology professor Luis Aguiar.
The sensation that revolves around Ronaldo caught the attention of Aguiar who said, "I don't think there is anybody bigger in terms of media visibility. He may even be better known than someone like Obama."
Aguiar decided to teach the course to the fourth-year students of the university. The course included aspects of Ronaldo's celebrity status and 'the sociological relevance of the organised sport' and the study of his impact on the Portuguese diaspora as well as national identity.
There are also textbooks with his name of the cover dedicated to the course.
10. Jersey Number 28?
When Ronaldo first switched to Manchester United from Portuguese club Sporting Lisbon, he asked for the shirt number 28, but was given the number 7, which formerly belonged to United ace and pride David Beckham.
In an interview Ronaldo revealed, "I was petrified as I knew Beckham wore that shirt. But I took on the challenge and since then it has been my lucky number. I have won everything in football with that shirt."
11. Venture into the Hospitality Industry
Ronaldo has teamed up with the Portuguese tourism and leisure group, Pestana, to establish four Pestana CR7 Lifestyle hotels, with one in the Portuguese capital Lisbon and one is his hometown Funchal in Madeira.
The Rua do Comercio in the Baixa Pombalina neighbourhood harbours the Lisbon hotel and the Funchal hotel is situated on the Avenida Sa Carneiro in Madeira.
The guests at the residing at hotel in Madeira have an upside of having free access to the CR7 Museum.
After opening another hotel in Madrid, Spain, he recently launched another one in New York at the coolest location ever. Times Square!
Three more hotels are expected to open in Marrakech, Paris and Manchester itself.
The cost of lodging up at a room in the sports star's hotel can vary from approximately €150 to €300, with some suites costing over €1,000 a night.
12. A Family Man
With former Gucci store salesperson, Georgina Rodriguez by his side, he has a total of four children. Ronaldo's first born, 11-year-old Cristano Ronaldo Jr. is currently enrolled in the Manchester United academy and is coming up as a potential football sensation, taking after his father. Ronaldo also fathered 4-year-old twins Eva Maria dos Santos and Mateo Ronaldo through surrogacy on 8th June 2017.
On 12th November 2017, Rodriguez gave birth to Alana Martina dos Santos Aveiro.
13. A personal clothing line
It is not unknown that Ronaldo himself has a neat, smart and stylish taste in fashion. In October 2013, he launched his very own brand, CR7, starting with a range of underwear which has now expanded to eyewear, footwear, fragrances and denim apparel.
When he launched his shirt collection, that was designed by New York-based designer Richard Chai, Ronaldo said: "For me, a strong foundation is the most important thing throughout every area of my life. In my sporting life, a strong foundation enables me to perform at my very best and I apply the same principle to my personal life, business life and the way I dress."
"Dressing well gives me confidence to be the best that I can be and underwear with great fit and modern, stylish shirts are the starting point of every look."
14. Follows a Strict Diet
According to Goal.com, Ronaldo eats six meals a day or rather has one every three to four hours. He even has a personal dietician who guides him and has been with him ever since the fitness enthusiast played for the Spanish giants, Real Madrid.
His diet includes fish, eggs and lean proteins.
In the interview he said, "A good workout must be combined with a good diet. I eat a high protein diet, with lots of wholegrain carbs, fruit and vegetables, and avoid sugary foods."
15. An Out-Going Philanthropist
It is a well-known fact that Ronaldo's generosity and thoughtfulness to people in need knows no bounds. He has been the voice to many causes, including prevention of AIDS and HIV, human trafficking and other medical causes. On 17th September 2021, he announced the opening of a Insparya Clinic which is 'equipped with the most advanced technology in hair transplant and a highly specialized medical team' to treat patients. In 2015, he won the inaugural 'AthletesGoneGood' award by DoSomething.org.
The football sensation is also appointed as an ambassador for Save the Children, UNICEF and World Vision.
During the COVID-19 pandemic, Ronaldo reportedly donated $1.08 million to 3 hospitals in Portugal to contribute in combating the virus in the country.