- Advertisement -
One Manchester United man is continuing to prove the club wrong as the right-back conundrum continues at Old Trafford
Whether it's Antonio Valencia, Ashley Young, Diogo Dalot, or Aaron Wan-Bissaka – Manchester United has had continuous problems with that area for a long time.
One man, who they decided to sell this summer, may well have been the best option for the Red Devils.
Ethan Laird was a defender who had a lot of promise at Old Trafford but he decided a move away from United and Erik ten Hag was in his best interests.
Now, at Birmingham City under Wayne Rooney, Laird has found a home and has performed well.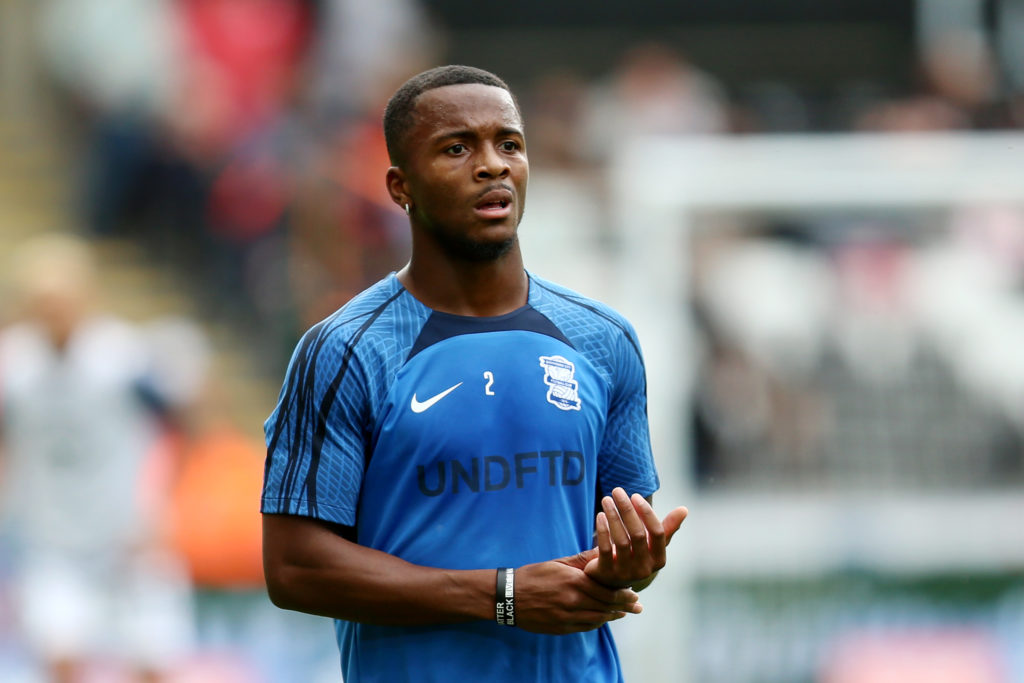 Laird's impact
Speaking on the impact made by the former United manager, Laird was full of praise and also branded himself a cheat code.
"I'm a bit of a cheat code as I went through the Manchester United process, so I understand what he wants and I'm trying to help the lads," Laird said to the BBC.
MORE UNITED STORIES
"I trained with him when I was 15 or 16. A couple of us went up with the first team and I got to see him training."
The right-back is just 22 years old and has drawn acclaim from the Blues faithful, it seems United were wrong to let him go.
Laird proving United wrong
During the summer, the Red Devils went through a cull of their academy players. Zidane Iqbal, Noam Emeram and Laird were among the names who were on the chopping block.
The Englishman's time at Old Trafford came to a rather abrupt end when it was announced at the end of June.
Selling Laird might go on to look like one of the big mistakes made by the Red Devils this summer. The Englishman has electric pace and good energy and can get up and down the pitch very easily.
With four appearances to his name, Laird has made a good start to life in the Championship and Rooney may well be the catalyst for his breakout season.
In the games he has played he is averaging a 7.85/10 rating on FotMob, with 10 successful dribbles completed in total and 11 tackles won.
The constant problems that the Red Devils have had at right-back has meant that Laird has perhaps been a tad unfortunate to not make it at Old Trafford, although he has had his own injury problems too.
"I don't think people understand how good he is," one Birmingham fan marvelled about the 22-year-old on social media platform X, it's clear he's making a big impact in the Midlands.
Laird remains unbeaten when he has featured for the Blues and the younger might yet go on to prove that United have, once again, made a big mistake when it comes to the selling of academy stars.
Related Topics
- Advertisement -