- Advertisement -
Manchester United were stunned in Copenhagen by a late winning goal from young prospect Roony Bhardghji.
The headlines wrote themselves after Manchester United's late defeat at the hands of a young winger whose name was kind of shared with the club's record goalscorer. 'Pain Roony', wrote one tabloid headline.
There was pain. This was not like Manchester United's defeat in Copenhagen in 2006, which had no bearing on qualification. This 4-3 defeat in Denmark seriously hurts the team's chances of qualification, leaving no room for error.
But amid the disappointment, there may be an opportunity, with Roony Bhardghji standing out as a very promising prospect the club should now be tracking.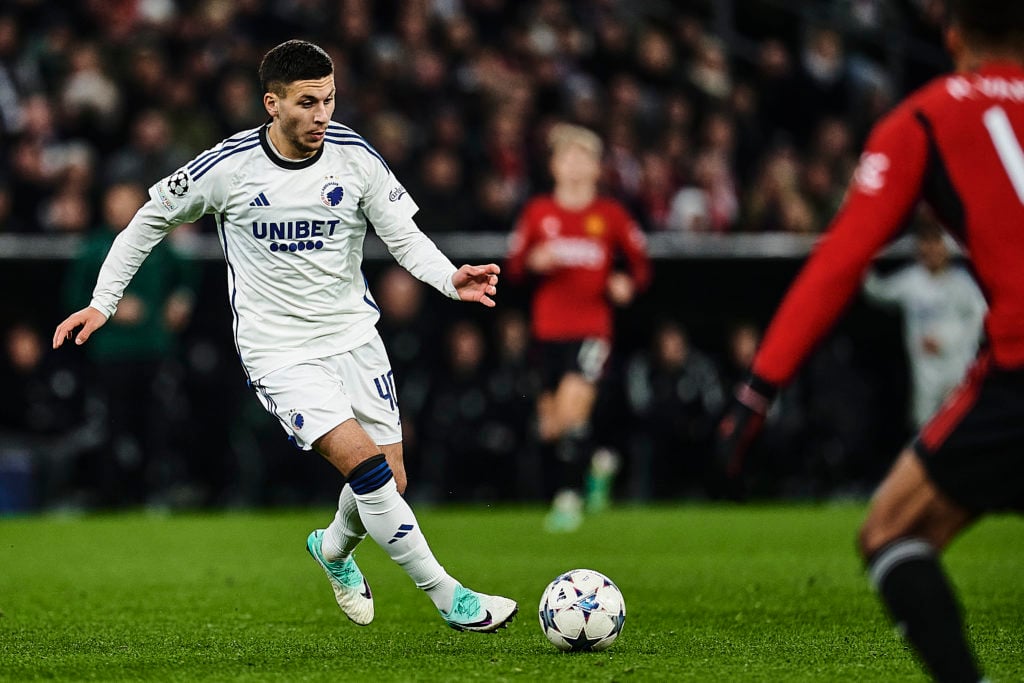 Roony Bhardghji a potential signing
It sounds quite basic to say 'Manchester United should sign this player' because he scored a goal against the club. But if we were doing that, we would be here all year, amid the team's leaky defence.
Roony Bhardghji was the type of player who should have been on Manchester United's radar long before this goal. He is making terrific progress early in his career, a first team player at only 17.
He might even have been a footballer United would have targeted before now, however, Brexit rules introduced in 2020 mean foreign youngsters cannot be signed until they reach 18.
MORE UNITED STORIES
Intriguingly, Bhardghji turns 18 on January 7, meaning it is then possible for United to sign him this coming transfer window. Several teams will be interested.
At the age of 17, he has already scored 11 first team goals for Copenhagen in 24 games this season. He is an outstanding prospect.
Manchester United famously signed Cristiano Ronaldo in 2003 off the back of the youngster's lively performance against the Red Devils in a pre-season game. If Sir Alex Ferguson was in charge now, he likely would have been insisting Roony Bhardghji follow a similar path.
One way or another, he has to be on Manchester United's radar now. This is the type of promising young player the club should be signing, rather than established superstars on their way down.
Who is Roony Bhardghji
Roony Bhardghji is only 17, and is currently under contract at Copenhagen until 2025. He made his debut for the club at 16.
Copenhagen signed him from Swedish side Malmo in 2020, and he has made fast progress since.
He was born in Kuwait and is eligible to play international football for Syria, but has elected to represent Sweden, where he has citizenship. He has five appearances for Sweden's under-21 side.
Bhardghji plays as a right winger, a position of need for Manchester United, and can also play up front or on the left.
He was praised after his goal against United, with European football journalist Julien Laurens telling ESPN: "I like his left foot, he was really positive when he came on, he scored a really lovely goal."
- Advertisement -